Cannes Film Festival Fashion: A Flirty Emma Watson, Strange Haired Nicole Kidman & More!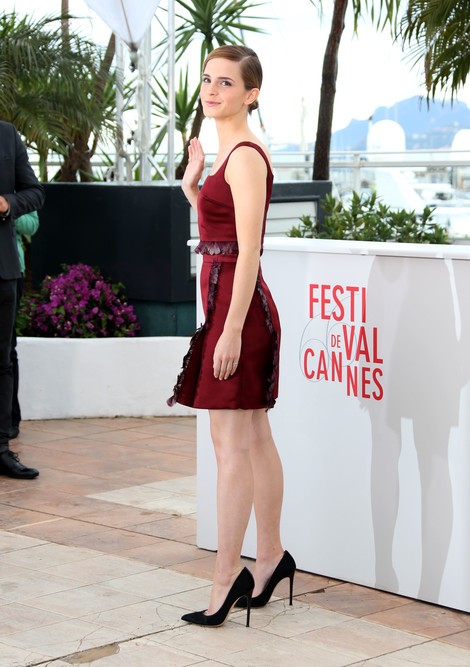 The 66th Cannes Film Festival is a who's who of movie stars who pose for the press and pimp their new films on the French Riviera.
British star Emma Watson attended "The Bling Ring" photocall wearing a cute burgundy ensemble embellished with tiny matching feathers.
Her film is based on the true story about a group of fame-obsessed teenagers who break into celebrity homes and then must face the consequences. It hits U.S. theaters in June.
Nicole Kidman stepped out for "The Great Gatsby" premiere wearing a heavily embroidered strapless dress and hot pink heels. Her hair was slicked back in an interesting ponytail.
Gatby's big three stars also made a red carpet appearance: Carey Mulligan, Leonardo DiCaprio and Tobey Maguire.
Check out more fashion from the film festival...