Cannes Fashion: Eva Longoria, Lana Del Rey & More Stars Dazzle On The Red Carpet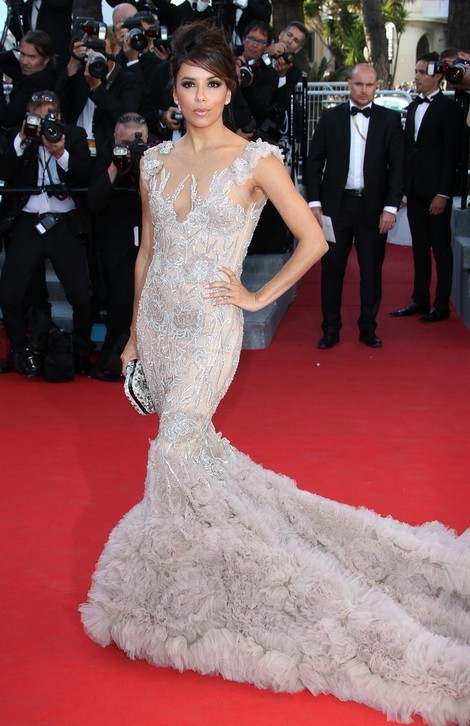 Many celebrities turned out for the opening night of the  65th Cannes Film Festival yesterday. The stars attended the "Moonrise Kingdom" premiere held at the Palais des Festivals on the famous Croisette Avenue.
Eva Longoria, whose show "Desperate Housewives" aired its final episode on Sunday, looked incredible in a pale pink dress with an enormous fluffy train and intricate beading.
Singer Lana Del Rey was gorgeous in a black gown that showed off her red hair. Diane Kruger looked like a magical sprite in a light turquoise gown, and Freida Pinto wore a strapless dress with colorful sequins on the bodice and a slit up the leg.
Jane Fonda, Jessica Chastain, Alec Baldwin, Chris Pine and more stars also flooded the red carpet.
See more photos of the stars on the red carpet in Cannes...