'Candidly Nicole' Season 1 Episode 4 Recap: Short Girl Problems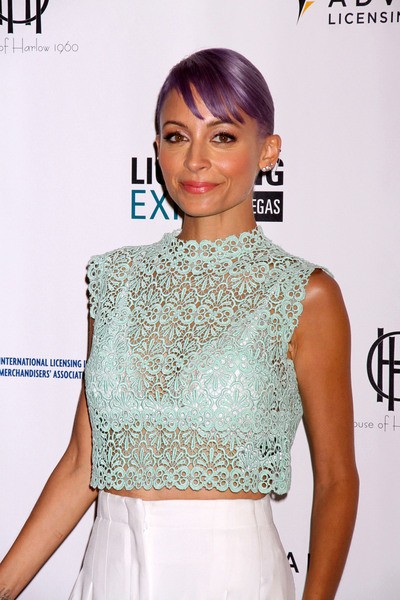 Nicole shares the ups and mostly downs of being a shorty in "Candidly Nicole's" fourth ep "How To Be Short."
The ep opens with Nicole putting her petite feet to work tackling a spinning class at Soul Cycle. But the workout sesh has a minor hiccup when the reality star couldn't reach the bike pedals. After the instructor adjusted her bike closer to the floor (#shortgirlproblems) she was able to work up a drenching sweat—that transformed her hair into a matted Sesame Street character—but was too short to participate in the high-five exchange taking over the class by the talls.
Immediately following the spin class, well after Nicole's able to wiggle off her bike, she meets her friends in the locker room to bask in the workout afterglow. Which is immediately cut short when Nicole shares how much better the experience would've been if she was taller than her 5'1" frame. Then continues to share her short girl struggles: forced to eat kid cereal because she can't reach the adult ones in the supermarket; she's immune to sun visors in the car because they only go down so far; and she's automatically disqualified from runway modeling.
Unmoved by her little frame trauma stories (even if they're packaged with weepy piano music) Nicole's friend Ben decides to make one of her nearly dashed dreams a reality. He's going to arrange for her to throw the first pitch at a Dodgers game.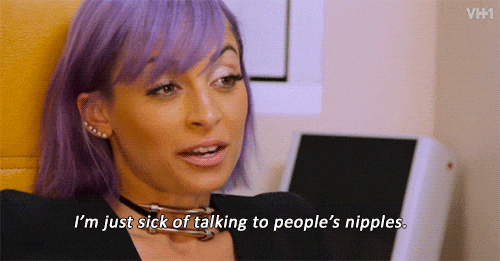 However, before she can rise to that challenge, she's got to hit the foot doctor to find out why her feet hurt. The doctor of sole reveals her heels are killing the elasticity in her foot and prescribes white orthopedic shoes (the kind nurses wear) with a Velcro strap to replace her kitten heels. After hemming and hawing about heels giving her the lift she needs to conquer her shortcomings (pun intended) as a petite woman, she finally accepts the no heel policy. Yet, bans everyone else from uttering the "H" word as well as wearing heels (oops) around her. That's taking it well.
With Nicole's short girl skeletons buried and the orthopedic shoes firmly planted on her feet, she's ready to practice pitching. And to make things extra dramatic, instead of walking out onto the mound she's rollin' out … on a mobility scooter.