Candice Swanepoel Shows Off Her Hot Bikini Bod Poolside In Miami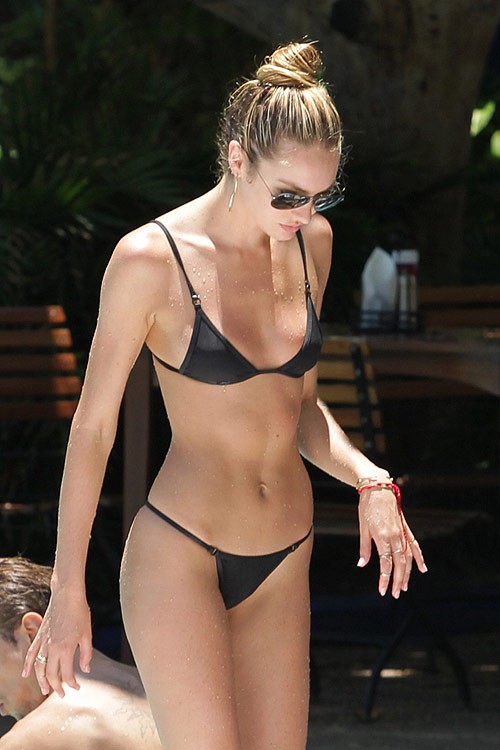 Victoria's Secret model Candice Swanepoel left little to the imagination in a back bikini on Saturday afternoon.

The sexy South African and her Brazilian-born model boyfriend Hermann Nicoli relaxed by the pool and soaked up the sun over Memorial Day Weekend.

Candice recently revealed how she gets ready for swimsuit season each year -- boxing and raquetball.

"I really enjoy boxing!" she tells Us Weekly.

"For a long time I was bored by working out and doing weights, so I got introduced to boxing and that way I'm able to get a whole lot of aggression out as well!

"And then if I'm on holiday or we're shooting on location, I like to run on the beach or play racquetball -- something where you don't feel like you're working out," the 5'9" blonde added.

Candice also said that finding a suit that "looks good on your body" is more important that just finding one you like.

"That's extremely important, because you can tell immediately when someone is uncomfortable in what they're wearing!" she says.

The supermodel was spotted hanging out with some female friends on Sunday.