Candice Glover's Troubling Album Sales Numbers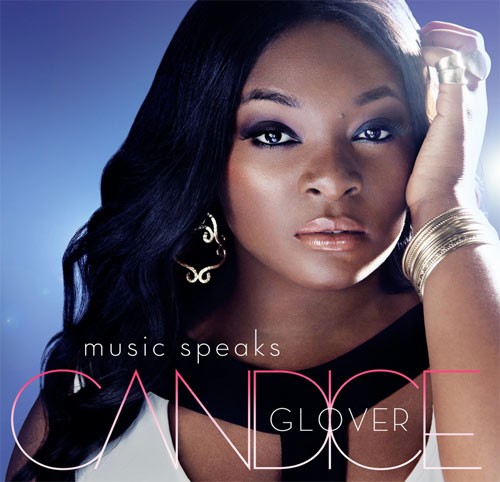 I don't blame her in the least – Not even an ounce!  Candice Glover, like millions of others, went into American Idol with the dream of being a superstar.  And the thing is, Glover has superstar talent, sporting one of the better voices to win the competition.  But as has been proven time and time again, it takes more than talent to win over America… and I'm not talking about the American Idol viewing audience.  By win over America, I'm referring to those near-extinct, extremely archaic things called album sales.  Judging by the title, you can tell my girl's sales are… "U-G-LY/ you ain't got no alibi" Yes. What's the word on the street? That on Billboard 200 Chart, Candice Glover's Music Speaks is a new entry at no. 14 with 19,000 copies sold.  19,000 copies! "Damn" (Track number four BTW).  I won't bore you with the stats of other victor's albums sales, but know that comparatively, the robust-voiced Glover truly 'laid an egg.'
Back in 2013, I penned a post entitled "Five Reasons Why Candice Glover May Have an Uphill Battle."  The give reasons were as follows back then: (1) low American Idol ratings, (2) unremarkable single sales ("I Am Beautiful"), (3) R&B continues to trend down, (4) lax promotion, and (5) major record labels tend to have a 'short leash'.   I went on to make the following prediction to conclude the post:
 "Candice's first album may compromise her talent/potential talent level by being rushed by a quick 'turn-around' date.  The album will likely have insufficient promotion, hurt by ailing Idol ratings, poor single reception/sales, and a lack of deeper monetary investment.  Because of this, the album will likely fall short in the sales department… Hopefully my pessimism is a Worst-case scenario.  I wish Candice the upmost success and career.
As much as I hate to say it, many of my guesses were accurate.  Believe me, as a hardcore fan of Glover, I hoped that my fortune-telling ways truly stank.  But, having seen how often an album is "done" before it even has a chance over the years, this is no surprise.  Of those five reasons, Glover's ugly numbers are directly related to – DING, DING, DING – all five.  The sole reason you could argue might be excused is the downtrend of R&B.  R&B is still cooling, though there has been some success with albums by Beyoncé (Beyoncé) and Toni Braxton & Babyface (Love, Marriage & Divorce). That said, those are all established artists and Candice Glover was the winner of the least heralded season of an aging show.  Oh well.  Can't cry over spilt milk?
Sooooo…What's a talented artist to do? Keep on hustling another day.  Make the most of the lot that is being given.  The ceiling of the numbers is definitely discouraging, but as Ellie Goulding said best, "Anything Could Happen."  Do I believe it will… it's another pessimistic no, unfortunately.