Candace Cameron Returns To TV On 'Make It Or Break It'

If you only remember
Candace Cameron
as the oldest daughter on
Full House
, she's back with a grown-up part and a new name. Now married as Candace Cameron Bure, she co-stars in ABC Family's upcoming series "Make it or Break It." The show is about competitive high school gymnasts, but Bure doesn't tumble on the mats or split on any beams.
"A couple of things attracted me to the show itself," she said. "I loved the sports aspect of it and the competition aspect and the competitive nature of the show itself because I've kind of been in the sports world for the past 13 years with my husband being a professional athlete and I've lived in this world. So although it's a different sport, I felt it kind of hit close to home and was interesting and it's a cool show about a lot of relationships. The character itself I'm playing, it was a fun dynamic."
Bure plays summer, a girl dating a gymnast's father, which causes some tension at home. "The dynamic with Lauren, she's not a very nice girl, she's kind of the nasty one of the bunch, the mean girl and she kind of has it out for me. It's fun to be able to play a good person or a nice person and yet you still get that meanness from the other character but I don't have to be that character, so it's a fun relationship."
Joining a new series was a bit of a surprise for the Bure family, but it seems to work out with her husband, Valeri Bure, retired from the NHL. "I really wasn't planning on going into another series, because it's really important for me to be a stay-at-home mom and be with my kids and be raising them. The difference of me starting work is that my husband retired and he's home full time, so that made a difference in our family and kind of allowed me to come work again. Really, the show itself, when they came to me and asked me to be a part of it, they had already done the pilot and I watched it and I really liked the concept of the show. It's such a large cast, I don't work every day. I average about three days a week, so it fit. It was just a good fit for our family and I love ABC Family in the sense that it's family driven and family content is extremely important to me and I'm trying to make a difference in that I can as a very conservative parent to make those differences in our show as to what I hope they could change or do that might appeal more to conservative parents like myself."
"Make it or Break It" airs Monday nights at 9 on ABC Family.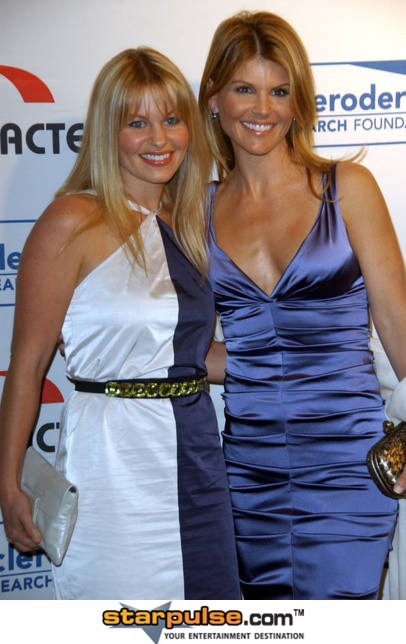 Image © Albert L. Ortega / PR Photos
Story/Interview by
Fred Topel
Starpulse contributing writer
(Starpulse in Hollywood)
: Every week, Hollywood's biggest stars are meeting in the hot spots and Starpulse is there.