Can 'The Dark Knight Rises' Deliver Gold?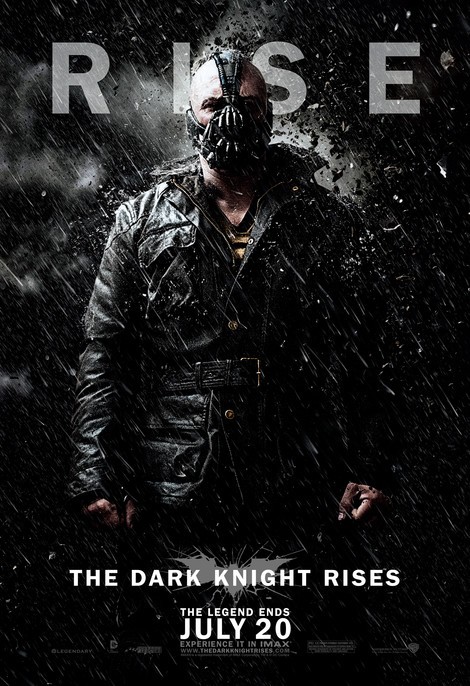 10,9,8,7… Over here in London the countdown's been ticking for years…6,5,4…
The big event's almost here. The biggest show on Earth, featuring the finest male and female talent from around the world, at the peak of their powers. Expectation rises. A nation expects. The world expects. Can The Dark Knight Rises deliver gold? 
GOLD-STANDARD COACH
A blizzard of publicity batters London: glossy magazine ads, arresting posters plastered all over double-deckers and the underground, Youtube trailers. Truth is, I don't need any of this to tell me The Dark Knight Rises is going to be gold. 'Directed by Christopher Nolan.' That's all I need to know.
Nolan's a leader with a proven, (frankly unbelievable), track record – Memento, Insomnia, Batman Begins, The Dark Knight, Inception. And when there's an intelligent, visionary master in charge with a clear game plan for his team, you know everything's going to play out perfectly.
You know that the script, cast and action will all be top class. I put 'script' first because Nolan does too. He only ever goes into a movie if he feels he's got a story he HAS to tell. If only every director had that approach. Summer blockbusters are so often a bewildering, disappointing mess, overloaded with fights, chases and explosions, all at the expense of plot.
With Nolan you know, yes there will be fights, chases and explosions, (and judging by the trailers, they'll be staggering), but they will be tied to a story you're gripped by, involving characters you care about, played out by mesmerizing, gold-standard actors.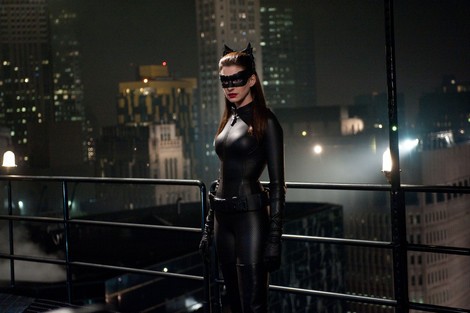 GOLD-STANDARD TEAM
Christian Bale. Anne Hathaway. Tom Hardy. The names are all-star, even in the smaller roles, (Caine, Oldman, Freeman), all carefully chosen by Nolan not just for their immense talent, but for how perfectly they fit into his Batman ethos. Nolan's Dark Knight is a dark, brooding, secretive force – and the team he surrounds himself with is exactly the same.
Sent out into the spangly, superficial world of Hollywood gossip shows, to a man (and woman) the stars of The Dark Knight Rises are elusive, reluctant, and fiercely loyal to the movie. Bale is the perfect Batman for the role AND for the media circuit. You'll never pin him down. Or his teammates.
Like any great team, they're devoted to their leader and his vision. Many of the cast had to read The Dark Knight Rises script at Nolan's house. Others were given only the sections of script they needed. All were sworn to secrecy. But if even the team aren't completely sure what's going on, how can we be completely sure The Dark Knight Rises will deliver gold?  
GOLD-STANDARD ACTION
Slowly, but surely, golden glimpses have been caught.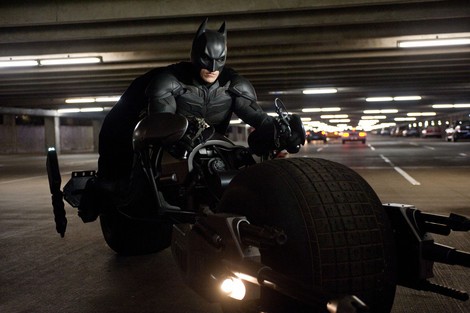 'There's a storm coming,' Anne Hathaway (Catwoman) says as one trailer begins. A sh*t-storm's coming, more to the point. Evil reigns in Gotham - in the hulking, menacing, muzzle-faced form of Bane (Tom Hardy), who's running the city and the show. Meanwhile, Batman's in a bit of a hole. …I mean, literally, he's in a big hole, held captive at the mercy of Bane. Can he escape and save Gotham?
The trailers are packed with sumptuous set-pieces and mind-blowing visuals: Landscapes crumble before your eyes, planes and bridges explode, thousands of gun-toting prisoners pour out of a bombed jail into the streets of Gotham, Batman drives some kind of bat car off a skyscraper and it flies. It's relentless. You don't know what to expect next from The Dark Knight Rises.
Expect gold. Nothing less.