Can Jennifer Aniston Redeem Herself With 'The Switch'?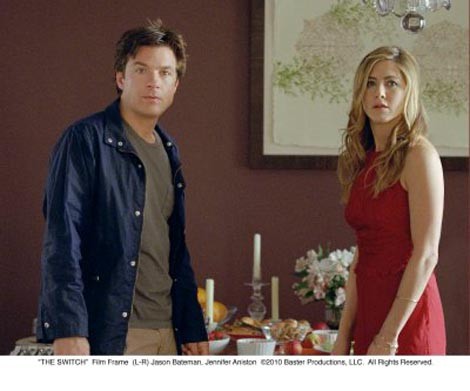 This weekend "The Switch," starring Jennifer Aniston, will open in theaters and if early reviews are an indicator, Aniston has yet another flop on her hands. Aniston, who was once a promising leading lady, has become a punch line for moviegoers who are as likely to expect good movies from her as they are a decent stand-up act from Carrot Top.
There was a time when Hollywood and fans expected great things from Aniston who was riding high from the success of "Friends." Aniston's only real quality films have been the few independent movies she did early in her career. Without argument, "The Good Girl" was her best performance because she shed her Hollywood glamour and played her role with honesty and an understated dignity. Aniston got wonderful reviews for her portrayal of a bored wife who has an affair with a younger man, played by Jake Gyllenhaal. For a time moviegoers believed Aniston would become a real actress who could appear in both big Hollywood movies as well as smaller, indie films. This is not what happened.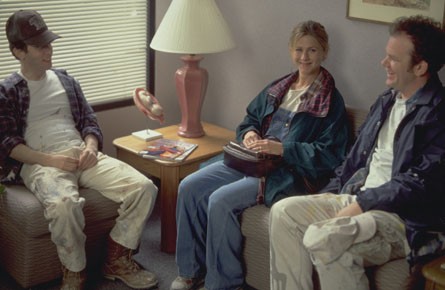 Since 2003, Aniston has taken one role after another that all seem identical and equally unchallenging. While she has been working steadily for the last decade, there are only a few movies that Aniston can legitimately call real performances. In "The Break-Up" she appeared opposite Vince Vaughn, her then boyfriend, and practically goes unnoticed throughout the movie due to the deluge of talent swallowing her up, including her future co-star of "The Switch" Jason Bateman.
The only movie Aniston has made outside her comfort in the last few years is the 2005 psychological thriller "Derailed" which co-starred Clive Owen. Aniston played a woman who was not at all what she appeared to be and though the movie had mixed reviews, audiences and critics alike were happy to see Aniston take on a different type of role.
Aniston has made romantic comedies her dish of choice as of late with movies like "He's Just Not That Into You," "Love Happens" and "The Bounty Hunter," all of which have underperformed at the box office and were met with extremely negative reviews. She appeared in the 2008 family movie "Marley & Me" but only in a supporting role opposite co-star Owen Wilson. "The Switch" appears to be just another rom-com with Aniston only giving a half-hearted performance opposite a competent an charming leading man.
Aniston has several movies on the horizon, none of which sound particularly promising. Next year she stars with Adam Sandler in "Just Go With It" where she pretends to date a man to help him get the woman of his dreams. After that she will star again with Jason Bateman in "Horrible Bosses" about a group of friends who set out to kill their superiors. This dark comedy could give Aniston a chance to liven up her career but with a cast that includes Colin Farrell, Kevin Spacey and Jamie Foxx it is likely Aniston will fade into the background.
With any luck audiences will embrace Aniston when "The Switch" opens this Friday but if history is any lesson, Aniston is doomed to having yet another box office bomb on her list of misses.