Can Britney Spears' Career Be Salvaged?

The Eagles
have landed. After a strong first week showing of
Britney Spears
electroclash-lite sudser,
Blackout
, with 290,000 copies sold, grizzled "Hotel California" soft-rockers The Eagles nudged Ms. Spears off the top of the Billboard charts with a divine technicality.
It seems that The Eagles' long rumored final album,
Long Road Out of Eden
, outsold Ms. Spears' "Blackout" by 579,000 copies. Hell has frozen over. Sold exclusively at Wal-Mart, Billboard gave Eden the boost to No. 1 after changing an arcane rule, which nixed big box retailers such as Wal-Mart and Starbucks from being counted.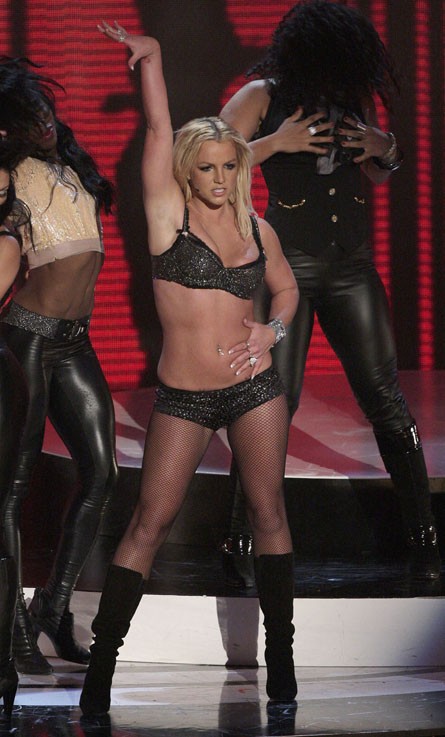 Such was the latest in the long line of career misfires for Spears, whose last four albums all debuted at No. 1. (This laundry list of career misfires includes attacking an SUV with an umbrella, shaving her head to look like
Michael Chiklis
, starring in the UPN reality series
Chaotic
, flashing her vajayjay to paps, looking zombie-fied during her MTV Video Music Awards performance and, of course, marrying
Kevin Federline
.)
Her new album's debut single, "Gimme More," meanwhile, is a glittery uptempo nu-disco number with
Cher
-like vocal effects and suspiciously perceptive lyrics. (James Washington, Nate Danja Hills, Marcella Aracia and The Clutch's
Keri Hilson
penned it, of course.) But unlike the typical Britney club bangers, "Gimme More" languishes at No. 35 on the Radio and Records pop chart after a mere nine weeks.
While Spears struggles for custody of her children, Sean Preston, 2, and Jayden James, 1, Starpulse has assembled a panel of media experts to answer the question that's been on the minds of anyone who reads
Us Weekly
like the Bible: "Can Britney's career be salvaged?"
The Artist Manager
Who: Sleekly dressed Music Row uber-manager Emily Deaderick oversees the careers of Ben Folds and Emmylou Harris with a flip of her Blackberry. Before her stint at the boutique management firm Vector Management in Nashville, Tenn., Deaderick penned press releases for mainstream country singers.
The Publicity Angle: "We all know how the publicity she has been garnering has negatively affected her personal life especially as a mother," Deaderick said. "But where it relates to her career it is difficult to say whether in Britney's case "any publicity is good publicity." Mostly this is because that story is still being written, she added.
The Industry Angle: "As it is, her antics cost her money every day both in actual monies spent cleaning up her messes and in her future earning potential," Deaderick explained. "We are all sitting on the sidelines watching the nearly daily decline of her worth. Promoters, corporations, VIP party planners and the like don't want to put money into such a loose cannon."
The Future: "If she stays on the current course she could wind up at the bottom of the barrel before it's all said and done," Deaderick warned. "It seems painfully predictable that, should she reinvent herself, Britney will emerge as a devout follower of some brand of mysticism or alternative spirituality and hopefully one who has by then mastered the art of getting in and out of a car without showing her crotch," Deaderick added.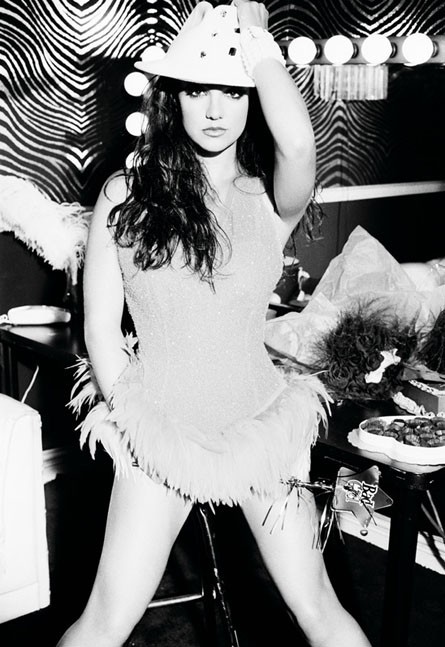 The Entertainment Journalist
Who: After shepherding the Newsmakers page for
Newsweek
, Bradley Jacobs climbed the Manhattan media ranks to become the Senior Editor for
Us Weekly
. His writing has appeared in the
New York Times
,
TV Guide
and
Entertainment Weekly
.
The Publicity Angle: "At this point, the cliché 'any publicity is good publicity' no longer applies to Britney. Everything she's been doing just keeps making it worse. A perfect example: On October 1, the day she lost her kids, she went to a tanning salon! Now how is the world supposed to react to that?" Jacobs asked.
Critical Mass: The album "Blackout" is a decent CD, and has been selling well and producing hits. But it's not like Britney had a ton to do with it. She didn't even write the song in which she disses her ex husband, Kevin Federline - Pharrell Williams did!" Jacobs said. "Still, her music's always been the product of other people's sweat. She just gave it a great package," he added.
The Future: "It's hard to even picture her reinventing herself at this point. More than anything, she needs to take some time off. She needs to slow down, reevaluate, have long talks with trusted friends and family members, and possibly get some medical help."
The Comedienne
Who: Funny lady Allison Castillo received glowing accolades for her one-woman show "Who Do You Think You Are?" It was picked for the 2000 HBO US Comedy Arts Festival. She's zinged celebs on VH-1's "Best Week Ever" and Comedy Central's "Premium Blend."
The Publicity Angle: "I think the circus spectacle would have helped Britney if she had been in an actual circus because then at least she would have had to do some real work like feed the elephants before they shipped off to the next town," Castillo said.
The Future: "When I watched Britney's alleged comeback, complete with her stumbling around, or as she calls it, 'dancing,' I thought, 'She looks like someone's mother trying to navigate a flight of stairs in heels.' The saddest thing about that sentence? She is someone's mother. Time to put some pants on, and sit down," Castillo said.
Story by
Joey Hood
Starpulse.com contributing writer