Can 'Avengers,' 'Dark Knight Rises,' And 'Amazing Spider-Man' Make 2012 The Best Movie Summer Ever?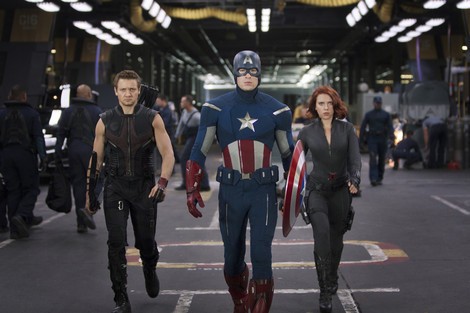 The movie industry earned $4.3 billion last summer at the U.S. box office to make it the best summer ever (I thought piracy was killing the industry?) but don't expect the mark to last for long. There's a team of superhero movies coming along, and each one could break records.
The Dark Knight Rises and The Avengers look to score over $400 million each and should be boosted with IMAX and 3D premiums. Thus far, The Avengers have already made $218 million overseas. There's also PIXAR's Brave and The Amazing Spider-Man - Pixar is always good for a cash infusion, but we'll have to wait and see if Andrew Garfield can earn as much as Tobey Maguire.
Men in Black 3, Snow White and the Huntsman, Madagascar 3, Battleship, Prometheus, and Ice Age: Continental Drift should all add a good amount to the summer's box office total. So we know that the movies this season will make plenty of money - but will it be the "best" ever in terms of quality?
2012 faces stiff competition from the slate of films released in 1980. That year saw the best Star Wars film (The Empire Strikes Back), The Shining, and a renaissance of comedy: Airplane!, Caddyshack, and The Blues Brothers all hit theaters in roughly one month. Blue Lagoon, Urban Cowboy, My Bodyguard, and Fame were also critical hits.
In 1989, the modern comic book movie era arrived with the dark tone set by Batman. Sequels also paved the way to a good movie summer with Indiana Jones and the Last Crusade and Lethal Weapon 2. Small releases such as Dead Poets Society, When Harry Met Sally, Do the Right Thing, and Sex, Lies and Videotape keep the year as one to remember.
However, 2012 almost sees a mirror image in the films released in 2008. The Avenger making the most money (in the story and in the box office) debuted with Iron Man, and Dark Knight cemented Christopher Nolan as the master of the Caped Crusader. Pixar's Wall-E made lack of dialogue cool again, and Sex and the City finally made the big screen. 
We're positive that the summer of 2012 will make the most money, but we'll have to wait and see if 2012 can stack up as the best movie summer ever. Avengers is already getting great reviews, so it's off to a good start.