Camille Grammer Squeezes Into A Black Leather Dress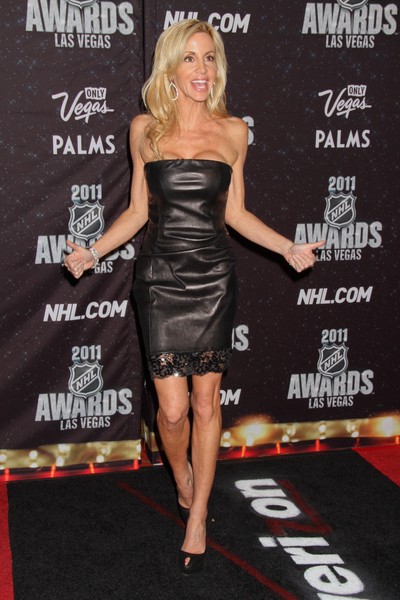 Camille Grammer attended the NHL Awards at the Palms Hotel and Casino in Las Vegas yesterday. She wore a tight, strapless leather dress and played it up for the cameras.
Last week she was targeted by an email with the subject, "Camille smells like beef jerkey [sic]. goodnight."

Her ex-husband Kelsey Grammer insists he didn't send the email, even though it came from his account.  Shortly after he sent a follow-up email, saying the message was sent "without my knowledge, consent or authority."