Camille Grammer Reveals Intimate Details About Life With Kelsey Grammer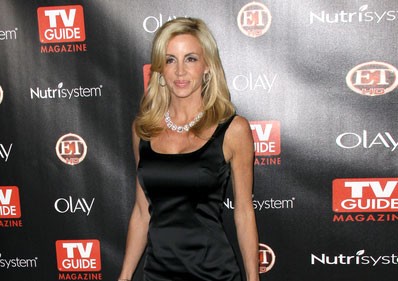 Camille Grammer recently opened up on "The View" about the intimate details of her marriage to Kelsey Grammer.  She said they hadn't had sex in over two years.

Barbara Walters wanted to know why.  "There's so much more to marriage than sex," Camille explained.

"Something just didn't click with us on an intimate level," she added.

Camille said her children have met Kelsey's new fiancee, and they said she was nice. Meanwhile, she's not sure she'll do a second season of "The Real Housewives of Beverly Hills."  She never wanted to join the series, but Kelsey encouraged her to do it.

"I thought he might know something I'm not onto," she said about finally deciding to participate in the reality TV show.
Check out more in the video below: