Camille Grammer Granted Restraining Order Against Boyfriend Who Allegedly Beat Her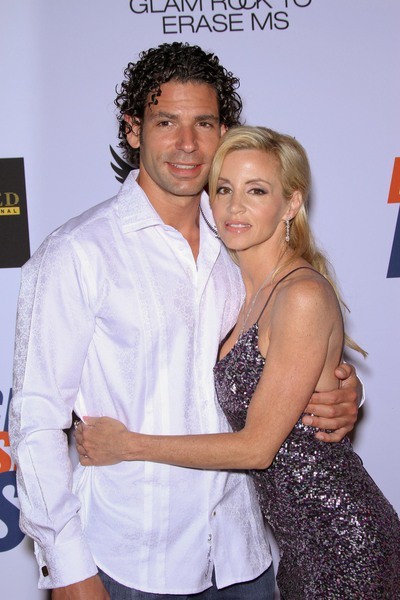 Real Housewives of Beverly Hills star Camille Grammer was granted a restraining order against boyfriend Dimitri Charalambopoulos after claiming that he beat her in a Houston, Texas, hotel room two weeks ago.

A judge ordered Charalambopoulos to stay at least 100 yards away from her and the two children she shares with ex-husband Kelsey Grammer on Tuesday.

TMZ.com obtained the claim, which was filed by Grammer's attorney Larry Stein, and in it Grammer says that at 1:30 a.m. on October 16, just days after undergoing cancer surgery, a woman texted her then boyfriend and called him afterward. The unnamed woman was screaming at Dimitri over the phone, and after the call the couple got into a heated argument.

Camille claims that Gimitri grabbed her hair and pushed her head down onto the bed, pulling out clumps of her hair. She attempted to call for help, but he smashed her iPhone (TMZ has photos of her phone and clumps of hair).

"He squeezed my nose between his finger and pushed upward forcefully, covering my mouth in an attempt to silence me to prevent me from breathing," she said in a declaration filed by her attorney, Larry Stein.

The reality star also says that Charalambopoulos was "repeatedly slamming my head and face into the furniture and completely immobilizing me."

"I wanna smash your head in," he told her. "I'll give you a reason to call the cops."

The incident went on for what Grammer says is between 40 minutes and an hour.


Check out: 19 Of Our Favorite 'Real Housewives' In Bikinis