Camilla Belle & Tim Tebow Break Up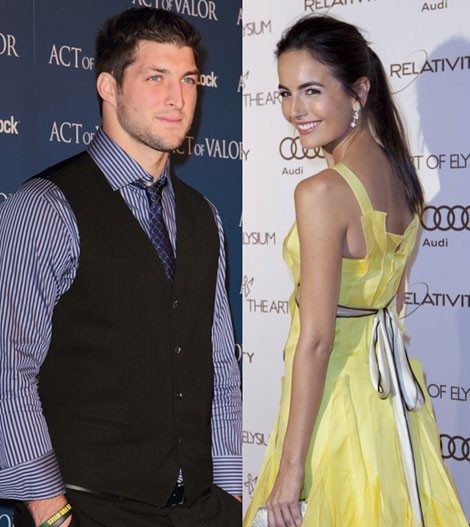 After a short-lived relationship, actress Camilla Belle and football star Tim Tebrow split up.
The couple met in May at the Metropolitan Museum of Art's glitzy Met Ball in New York and reportedly started dating in October.  They were spotted getting cozy and acting as more than just friends at a bowling alley in Jacksonville, Fla. Tebow, 25, is a devout Christian (and self-professed virgin), and Belle, 26, is Catholic.
The couple has since parted ways. A source told UsMagazine.com, "It just didn't work out."
Tebow may be facing a second break up after this season as the Jets are rumored to be cutting him from the team.
Belle has appeared in "From Prada to Nada," "Father of Invention" and "10,000 BC."  She stars in several upcoming projects, including "Love Is All You Need" opposite "Twilight" star Kellan Lutz. She's also working on the films "Of Corset's Mine," "Cavemen" and "Bumped."