Camilla Belle, Dylan Penn, Connie Nielsen And Others Stun In High Fashion At Mid-Winter Gala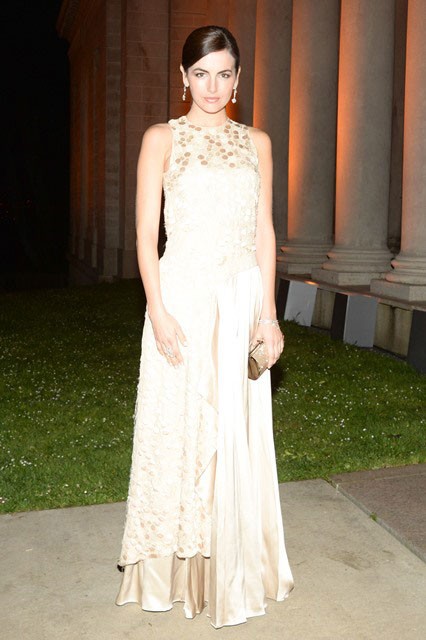 Some of the most beautiful women in show business traveled to San Francisco for the 2014 Mid-Winter Gala at the Legion of Honor in support of the Fine Arts Museums of San Francisco, presented by Salvatore Ferragamo.
Dylan Penn told Vanity Fair, "I love this city. I think of it as home. The relaxed vibe of Northern California has definitely stuck with me. L.A. has style, but here, I feel like no one's dressing for anybody else. Everybody has a very distinct look, their own kind of thing. It's just more creative here; I just love that."
Camilla Belle (above) wore a Salvatore Ferragamo cream silk gown with applique detail, paired with a gold Swarovski crystal clutch, and satin shoes.
Check out Dylan's and the other beautiful outfits from the evening on the following pages.