Cameron Diaz Signs On For Jay-Z And Will Smith's 'Annie'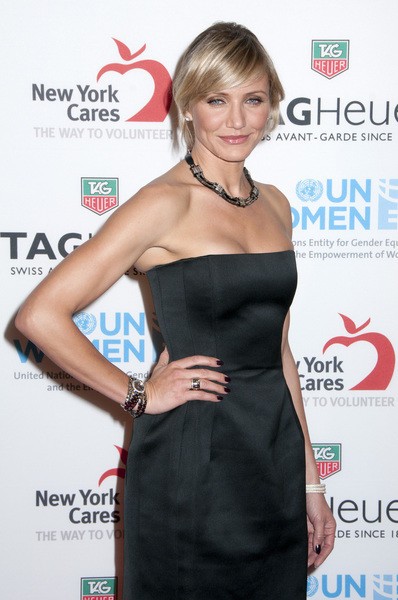 Cameron Diaz has signed on to play villainess Miss Hannigan in an upcoming film adaptation of the classic musical "Annie."
Will Smith and Jay-Z are producing the upcoming film, and Quvenzhane Wallis has been cast as the titular character. Wallis was the youngest actress ever to receive an Oscar nomination for Best Actress after her role in Beasts of The Southern Wild.
Deadline reports that Diaz nabbed the role after Sandra Bullock passed on it following lengthy negotiations. Jamie Foxx is on board to play Daddy Warbucks.
Comedy director Will Gluck, who produced and directed Easy A and Friends with Benefits, will helm the upcoming film. It's hoped that the movie will be ready for a Christmas 2014 release.
Currently, there is no word if Jay-Z's version of "Hard Knock Life" will be selected for the film's soundtrack.