Cameron Diaz Shows Off Her Long Legs In Short Shorts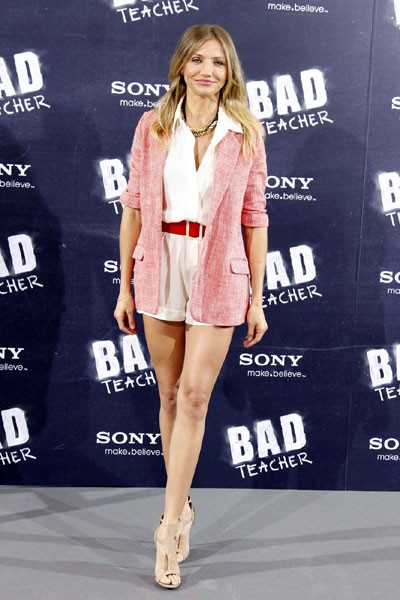 Cameron Diaz looked sexy in white shorts at the photocall for her new movie "Bad Teacher" in Madrid, Spain, today. The actress also wore a pink blazer, red belt, and skin-toned strappy heels. We think she rocks the casual look, don't you?
In the comedy from director Jake Kasdan ("Walk Hard: The Dewey Cox Story"), a booze-swilling, pot-smoking, hard-swearing seventh-grade teacher (Diaz) rallies to get out of the classroom for good by wrangling a rich substitute teacher into marriage.
Justin Timberlake also stars.