Cameron Diaz Sad To See End Of 'Shrek'

Cameron Diaz is so upset the "Shrek" movies are ending; she wants to start a campaign to continue the franchise.
 
The "Charlie's Angels" star has voiced Fiona in all four installments, but she's confirmed there will be no more spin-offs based on the animated ogre characters after the latest movie is released in July.
 
And she's distraught she will no longer be able to play the beloved character.

She says, "It does look like this will be the last Shrek. I love that I have been able to play Fiona for all four movies and I'll be sad to say goodbye to her. I want to start up a campaign to bring it back. I always look forward to being a part of it and get so excited about it. I don't know what I am going to do with myself now!"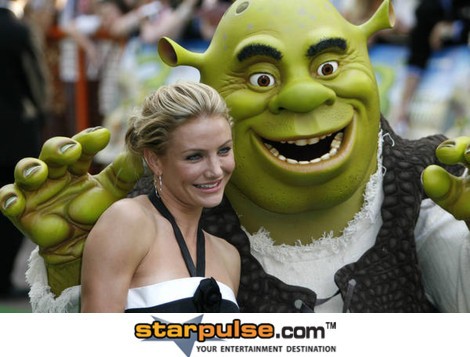 Click Here For More Cameron Diaz Pictures