Cameron Diaz Looks A Bit Old Lady-ish At CinemaCon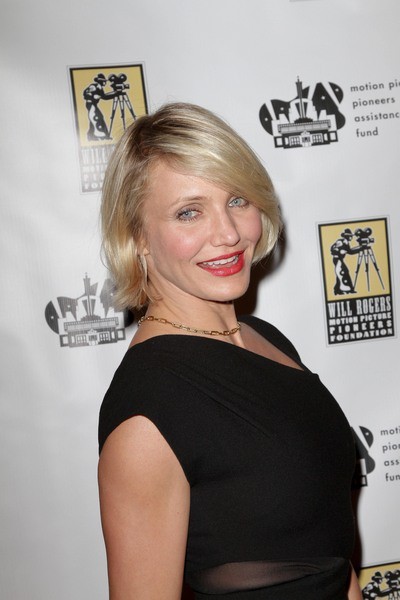 Cameron Diaz turns 40 in August, but that doesn't mean she has to look like it! She went to CinemaCon in Las Vegas yesterday, and something about her hair and dress make her appear older than her age (at least by Hollywood standards).
We've always loved Cameron's blonde locks, but the short 'do with side swept bangs isn't her best look.  The plain black dress isn't too bad, but it's not very exciting either.
Many female stars over 40 look great, including Jennifer Aniston, Halle Berry, and Salma Hayek. We hope when Cameron reaches the milestone birthday this summer that she remembers age is just a number. We miss the sexy Cameron!
See more photos from the event...