Cameron Diaz & Leslie Mann Hilariously Drew A Mustache On Sleeping Co-Star Kate Upton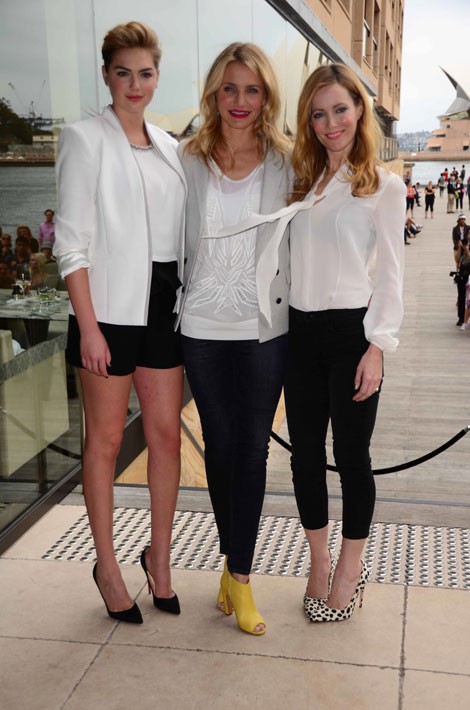 During a recent flight during the promotional tour for their new film "The Other Woman," actresses Cameron Diaz and Leslie Mann jokingly drew a moustache and beard on a sleeping Kate Upton.
The co-stars has been travelling all over the world to promote the romantic comedy, and Diaz and Mann poked a little fun at the model, who has no problem catching some Zs while in flight.
Mann explained on NBC's "Late Night," "She was fast asleep, like right away (after take off), which makes me so mad because I never sleep on flights, so Cameron and I are up and we're like, 'What are we gonna do?' And we decided to draw on her face.
Diaz added, "She does not wake. She does not budge... She's like a baby."
Then Diaz admitted she felt bad for the stunt, so she and Mann also drew fake moustaches and beards on themselves and took a photo.
Diaz continued: "I felt so guilty, I was like, 'We can't do that to her, that's so mean!'"
Check it out in the video below: