Cameron Diaz Impressed By Tom Cruise's Stunt Talent

Cameron Diaz was so impressed by Tom Cruise's daring action scenes in their latest movie; she's hailed him the best stuntman she's ever seen.

The Charlie's Angels actress has reunited with her Vanilla Sky co-star for action-comedy Knight And Day, about a fugitive couple racing across the world. Diaz has praised Cruise for taking part in daring action sequences while filming the picture, including scaling rooftops and jumping onto moving cars.

She says, "Tom is amazing. He is like a professional stuntman. If he wasn't a movie star he would be the best stuntman in the business. I watched him jumping on top of cars and hanging on to the roof as I'm screaming behind the wheel."

And Diaz admits seeing her co-star perform such daring stunts has made her want to film more action scenes herself, adding: "I want to do that! I want to fly through the air. I want to fight. Give me some action scenes!"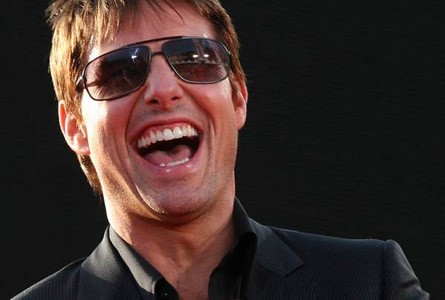 Click Here For More Cameron Diaz Pictures