Cameron Diaz: 'I Want To Be Alone'

Cameron Diaz has dismissed reports she's dating baseball star Alex Rodriguez, insisting she doesn't want a man in her life right now. After dating Justin Timberlake and actor/model Paul Sculfor, the Charlie's Angels star tells the new issue of Playboy magazine she's eager to stay away from relationships for the time being.

She says, "I've been in relationships since I was 16 years old. In the past three years I've made a conscious decision not to be in a relationship for as long as I want. I've stayed away from all the traps out there for me to just fall into something that will potentially lead me down the same road... I want to have a relationship with myself right now."

And she has also ruled out a romantic reunion with her ex, Timberlake, on the set of their new movie Bad Teacher. The pop star started dating his current girlfriend Jessica Biel shortly after he split from Diaz - but the latter insists The A-Team star has nothing to worry about as the exes re-team.

She tells Playboy, "We're adults... It's been three years since we broke up. It's all done... We're friends; he's really talented and funny, and we're good at being funny together. A great dynamic we have is that we love laughing together... He's so hilarious."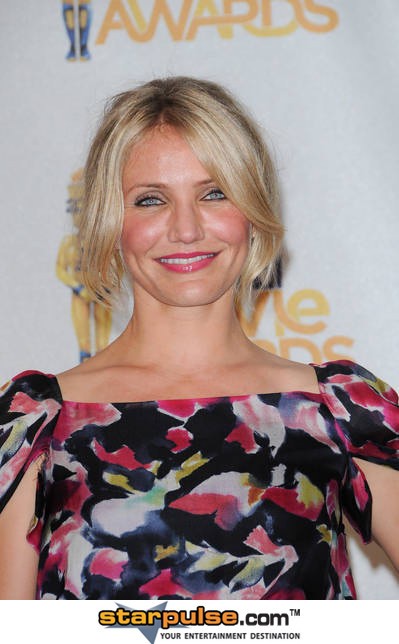 Click Here For More Cameron Diaz Pictures