Cameron Diaz & Gwyneth Paltrow Look Sophisticated At Obama Victory Fund Event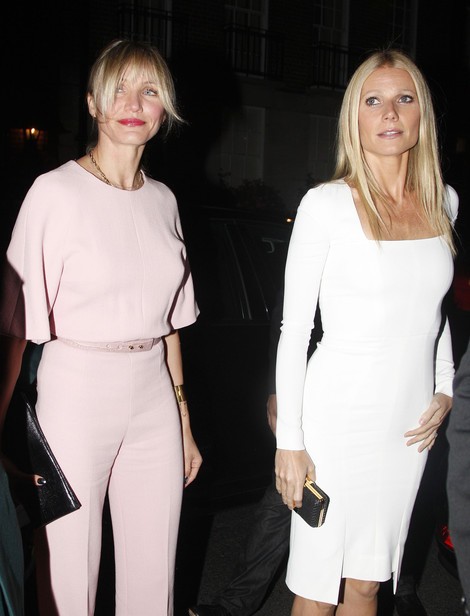 Several celebrities attended the Obama Victory Fund 2012 dinner at Mark's club in London, England, yesterday. Gwyneth Paltrow co-hosted the special event with fashion editor Anna Wintour and fashion designer Tom Ford.
Paltrow (recently dubbed Best Dressed Woman of th Year by People magazine) looked elegant in a white dress, while her pal Cameron Diaz opted for a pale pink jumpsuit.
Earlier this week, Barack Obama attended a fundraiser at Jay-Z's 40/40 Club (costing a mere $40,000 per plate), and his campaign tweeted a photo of the President, the hip hop star and Beyonce sharing a laugh.
The campaign wrote: "A couple supporters in a New York state of mind last night," alluding to the Jay-Z hit song "Empire State of Mind."