Cameron Diaz Gets Naked In 'Sex Tape' & Moviegoers Will See 'Everything'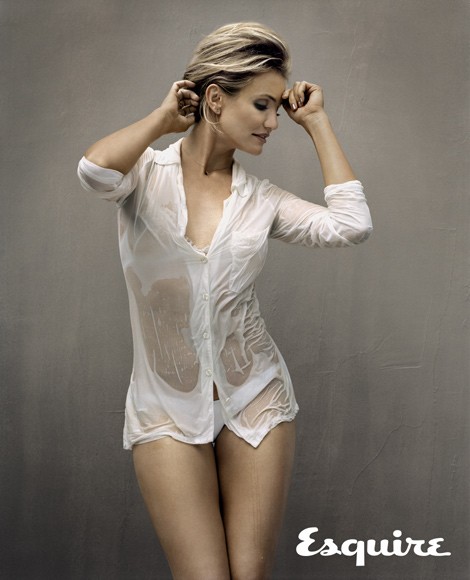 Cameron Diaz is baring it all for the first time on film. The actress confessed to Esquire magazine that she gets naked for her upcoming movie "Sex Tape."
"It's a first for me. But Jason [Segel] gets naked, too. It's just a part of the role. So I did it. I mean you see everything," the 41-year-old star explained.
The movie centers on Jay and Annie, who after 10 years of marriage and two kids decide to spice up their sex lives by making a video of themselves reenacting every position from the Karma Sutra. Things take a turn for the worst when the tape gets leaked, and they have to get it back before it ruins their reputations.
As for her co-star, Diaz said she felt comfortable doing the deed on screen with Segel. "You don't wanna be with a dude that's a total skeebag. You have to be with somebody you trust. We really just had a great partnership," she said.
Earlier this year she told People magazine: "[We] got to know each other very well. Our day was, 'My butt is going to be in your face, your package is going to be in my face."
Diaz has been very open about sexuality. She published "The Body Book" earlier this year and urged women to take better care of their private parts and treat their genitals like "beautiful flowers." She told Chelsea Handler: "You're supposed to nurture it in all the ways that it needs nurturing. Watering it. Fertilizing it. It needs nourishment. It's hungry."
"Sex Tape" opens in theaters on July 18.