Cameron Diaz Gets Busty In A Low-Cut Dress At The UK Premiere Of 'Gambit'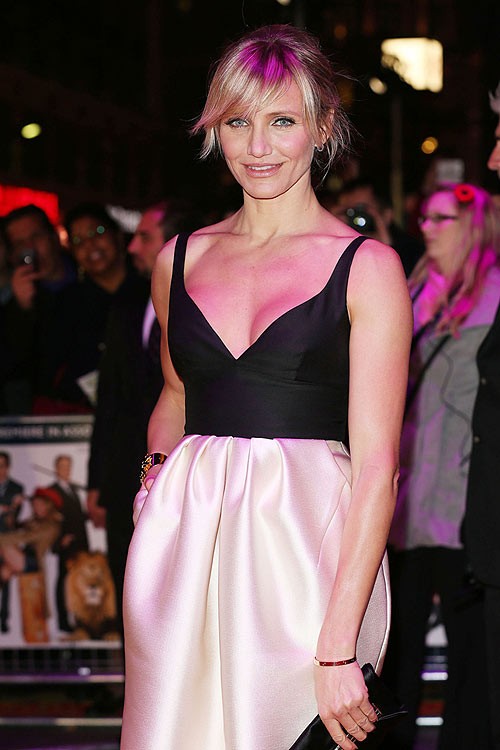 Cameron Diaz dazzled on the red carpet for the premiere of her new film Gambit at London's Empire Leicester Square.

The sexy star showed her curves off in a two-tone black and white Stella McCartney cocktail dress and was joined by co-star Colin Firth.

Cameron, who's set to release a new healthy living book, was recently asked how she maintains her hot figure at 40 in the December issue of ELLE UK magazine. She was quizzed on which she thinks would burn more calories: a half-hour of dancing or a half-hour of sex.

"Depends on what kind of sex you're having," she says. "Try 'em both! Do them both on the same day, that's what I say!"

On a more serious note, she says that the book is "not about what I eat or do what I do. It's really about the information, so that young girls and women can look at it and make their own choices."

Gambit is about an art curator (Firth) out to con his boss into buying a fake Monet painting with the help of a "Texas rodeo queen" (Diaz). The film opens in the UK and Ireland on November 21 and in several other countries in 2013; however there's no official US release date scheduled.

Stanley Tucci, Tom Courtenay and Alan Rickman in the remake of the 1966 film of the same name, which starred Michael Caine and Shirley MacLaine. The updated script was written by the Coen Brothers.