Cameron Diaz Flaunted Her Prosthetic Breasts At Her 'WTEWYE' Co-Stars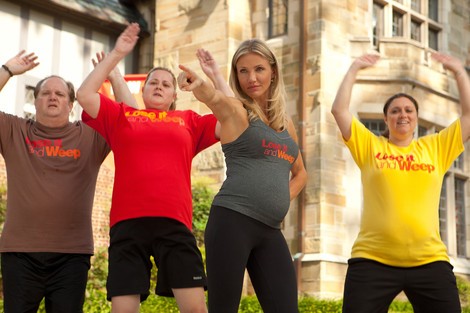 Cameron Diaz was so proud of the fake breasts she wore for new movie What To Expect When You're Expecting that she repeatedly flashed them at her co-stars on set.

The blonde beauty plays mom-to-be Jules in the upcoming comedy and was fitted with a prosthetic bust to give the illusion she was gaining baby weight.

And she was so happy with her enhanced chest; she couldn't wait to show it off to the cast and crew.

Co-star Matthew Morrison says, "They were fake breasts because her character was pregnant. She was walking round with her shirt open all day on set, though, loving her big boobs."