Cameron Diaz Enjoyed Swearing In 'Bad Teacher'

Cameron Diaz relished the bad language her character in upcoming movie "Bad Teacher" uses.

She explained, "The swearing was great. It's nice because usually I'm ruining takes because somehow it slips out when you're in the moment. To be able to do a film where they're like, 'Could you do that a little bit more?' I'm like, 'Really?' So, it's a lot of fun."
In the film, a booze-swilling, pot-smoking, hard-swearing seventh grade teacher (Diaz) rallies to get out of the classroom for good by wrangling a rich substitute teacher (Justin Timberlake) into marriage.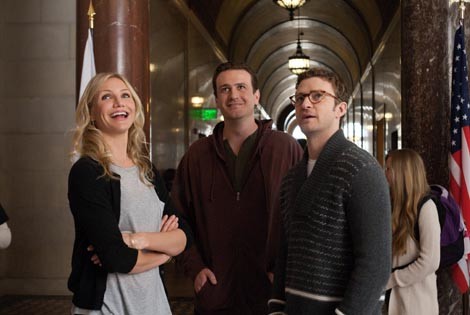 Click for more great Cameron Diaz pictures: