Cameron Diaz 'Burst Into Tears' When Her Girlfriend Accidentally Chopped Off Her Hair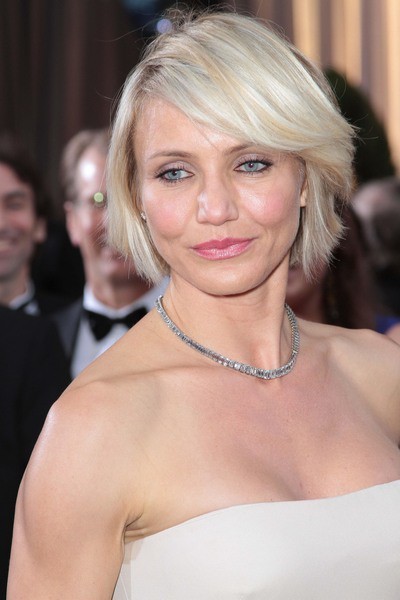 Cameron Diaz cried hysterically after her hairstylist girlfriend accidentally chopped off her long blonde hair last year.
 
The actress shocked photographers and fans when she stepped out with a short bob, and now Diaz has revealed the truth behind her risky fashion statement.
 
During an appearance on "The Tonight Show With Jay Leno" on Tuesday, she said, "A girlfriend of mine...who cuts my hair...it was the night before she was leaving to go away for her Christmas with her family. It was 10 o'clock at night, we were running around trying to, like, just get it in, the haircut, and there was a little misunderstanding. I just said, 'I want a little bit off'."
 
Diaz admits she was devestated by her new look: "I just... burst into tears... I felt so vulnerable. For a woman to all of a sudden just have, like, no hair, oh my God.
 
"I felt really bad, she felt really bad... And then I ended up writing her a couple emails after, over the next couple days, ensuring her (I wasn't mad)."