Cameron Diaz & Amy Adams Stun In Yellow At Art + Film Gala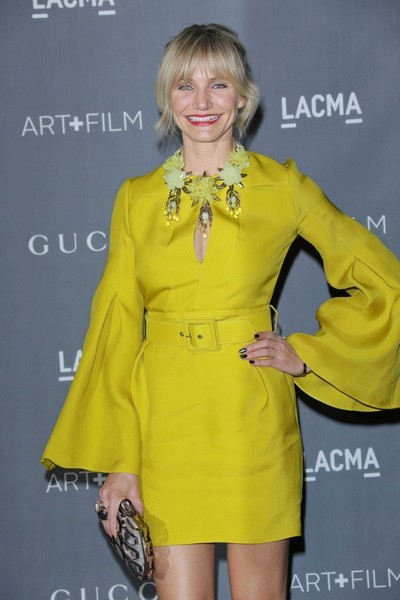 Celebrities came out in droves to honor Stanley Kubrick and Ed Ruscha at the LACMA 2012 Art + Film Gala in Los Angeles on Saturday. The event coincided with two new exhibits at the Los Angeles County Museum of Art and celebrated the art of film.
Cameron Diaz showed off her legs in a short, yellow, belted dress with wide sleeves and a flower embroidered neckline.
Amy Adams wore a similar shade of yellow, but her dress was long and strapless and cinched at the waist with a metallic belt.
Celebrities including Tom Hanks, Rita Wilson, Evan Rachel Wood, Will Ferrell, Salma Hayek and Robert Pattinson also attended.
See more photos of Cameron and Amy...