Cameron Diaz Admits To Lesbian Encounter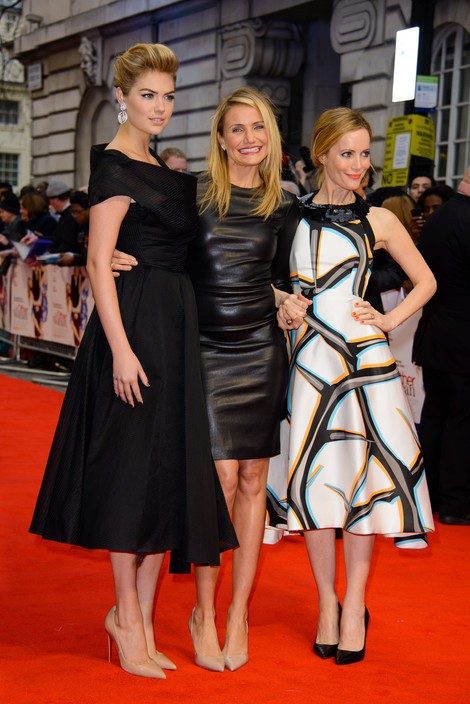 Cameron Diaz is the latest actress to reveal she's had a lesbian encounter, but she was tight lipped about the details.
She recently told U.K. Glamour she believes "all women have been sexually attracted to another woman at some point." On Monday, TV host Andy Cohen asked the actress about the quote when she appeared on "Watch What Happens Live."
"Have you ever been with a lady?" Cohen asked, to which Diaz, 41, responded, "Yes, I have been with a lady. Yeah."
 
Cohen pressed, "More than once?"
"You didn't ask explicitly how I was with a lady, but I have been with a lady," she clarified.
Diaz has dated singer Justin Timberlake and New York Yankees third baseman Alex Rodriguez, but she has been single for quite some time.
Diaz currently stars alongside Kate Upton and Leslie Mann in the number-one movie in America, "The Other Woman."