Cameraman Says 'Crocodile Hunter' Steve Irwin Was Stabbed Hundreds Of Times By Stingray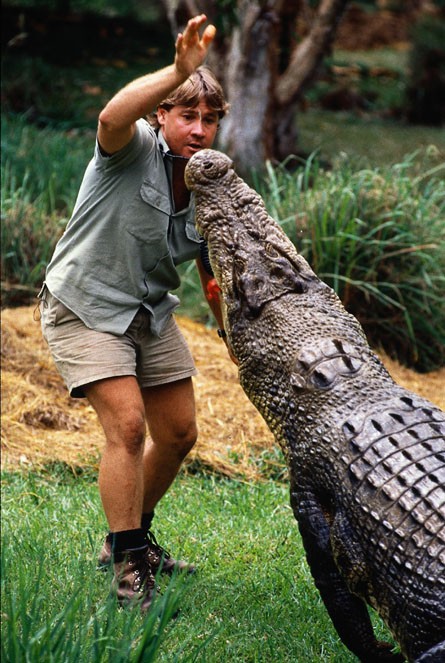 The cameraman who was with "Crocodile Hunter" Steve Irwin when he died in 2006 has opened up about the horrific incident for the first time.
Irwin, 44, died in the Great Barrier Reef off the coast of Queensland, Australia, after he was speared in the chest by a stingray.
Camera operator Justin Lyons has confessed that he was so busy filming that he didn't realize the severity of the attack right away.
Lyons told Australia's Channel Ten the pair encountered an eight foot-wide stingray that apparently thought Irwin's shadow was a tiger shark.
 
Lyons explained, "I had the camera on, I thought this is going to be a great shot, and all of a sudden it propped on its front and started stabbing wildly, hundreds of strikes in a few seconds. I panned with the camera as the stingray swam away and I didn't know it had caused any damage. It was only when I panned the camera back that I saw Steve... in a huge pool of blood that I realized something had gone wrong."
Irwin was aware of the severity of the attack after he was pulled back into the boat. "He calmly looked up at me and said 'I'm dying' and that was the last thing he said," Lyons said.
Meanwhile, Irwin's daughter Bindi has come under fire from the People for the Ethical Treatment of Animals (PETA) for teaming up with SeaWorld.
A PETA rep said in a statement: "The Irwin family has been exploiting animals for years so it comes as no surprise that Bindi has agreed to become SeaWorld's latest shill. But plastering her face on SeaWorld's website won't cover up the fact that orcas, dolphins, and other animals are suffering in SeaWorld's tiny tanks after being ripped from their families."