Camera Captures Rihanna And Chris Brown Cozying Up At Club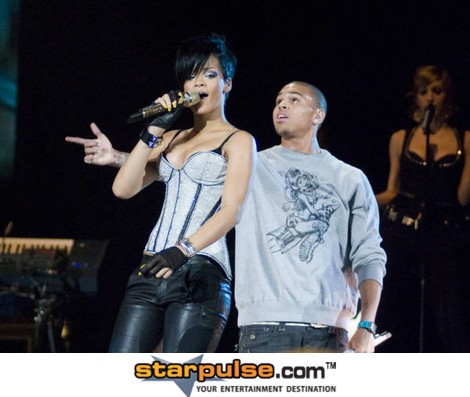 Rihanna and Chris Brown aren't keeping their new relationship a secret - a camera has captured the couple enjoying one another's company at the Qubeey launch party at Playhouse nightclub in Los Angeles.
While there weren't any steamy make out sessions, the pair weren't exactly keeping away either - they were at one another's sides the entire night.
Brown recently broke up with Karrueche Tran, citing his friendship with Rihanna as a reason for the split. This is the first time the couple have been seen together in public since Brown became single.