Cambridge Confidential – Duke and Duchess Beginning Undirected Deterioration As Public Opinion Turns Against Them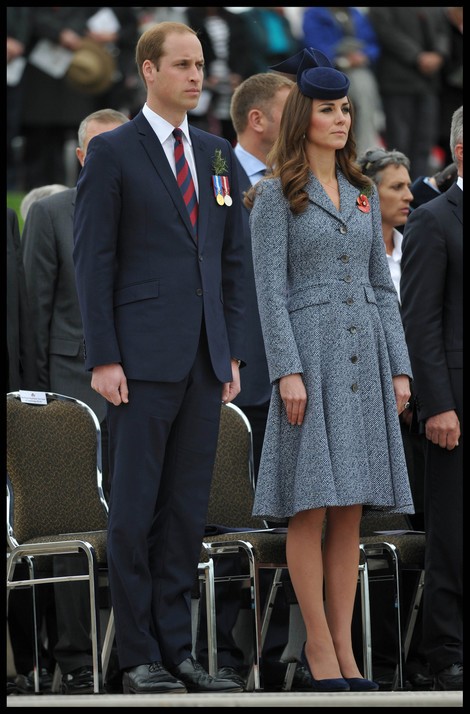 Few people back in 2011 could have realized just how bad public opinion would turn against the Duke and Duchess. After a wonderful wedding with just friends and family (many family members being also public figures, such as various Arab royalty and Grand Duke Henri of Luxembourg) with Prince Harry as his best man, Prince William looked ready and willing to embark on a full public life, after a brief spell in Anglesey and the Falklands. Instead the ducal couple was whisked to Canada (after a two week honeymoon sojourn in the Seychelles and an appearance at Buckingham Palace to meet the President of the United States and First Lady) and Los Angeles, California to make numerous appearances. Oddly, instead of embracing the public that has been so ready to adore them, the couple has instead retreated to a reclusive life that has at first bewildered the public, but has now triggered hostility and resentment among a beleaguered tax burdened public.
William, going from his career in the Royal Air Force to a reclusive life has made the palace worried and the public impatient. Everyone first understood the Prince's wish to live a quiet life in Wales while he was working, but in 2013 when his career ended the public expected the prince to begin a full time roster of royal appearances and begin to settle into royal life. Yet, the Prince has now balked and it's causing consternation. The Palace has worked hard at trying to explain the Prince's retreat, but it has had the effect of making the public resentful at what they see as the Prince's rejection not just of his expected duties and responsibilities, but has in fact caused a feeling that they, the public, are in fact being rejected by the Cambridges. William has just in fact become more and more (unhealthily in the view of the public) isolated even his own family. The Queen shoulders a large portion of duties and appearances, even at age eighty-eight, which is causing more dissension among the previously united royal family.
Prince Philip has in fact been getting more medical treatments as he gets older and while he is fairly sturdy, there is no denying that Prince Philip is beginning to deteriorate physically. The Queen adores Philip and he has been her mainstay, but the reality is that he is approaching the close of his life and if he predeceases Queen Elizabeth, Queen Elizabeth fill follow closely after. That will mean that Prince Charles will become King, Camilla (Duchess of Cornwall) will become Princess Consort, and Charles will inherit the duties of Sovereign. Charles will leave behind his created charitable organization, The Prince's Trust, which will be without Charles' charitable expertise and William will face the possibility of inheriting his father's position and responsibilities. By now taking on even some routine shifts and appearances on behalf of the Trust, William would be contributing greatly to the successful continuation of the foundation that has helped millions over the years.
Unfortunately William has shown a complete disinclination to work on behalf of his father (who is himself getting on in years) and become groomed for leadership of the Prince's Trust, there is a very unnerving possibility that the very charitable empire that Charles has built and worked so hard at, will in fact deteriorate and shut down, leaving endless at-risk youth without a pipeline to a better life. Charles has reportedly been increasingly frustrated at his errant son; his former sympathy over the loss of Diana long gone and the entire established planning that courtiers have worked for assiduously over the years at risk of complete disruption. When Charles becomes King he will be required (by circumstances) to relinquish his position and duties at the Trust and focus entirely on political and diplomatic issues (where his gaffes are becoming legendary) and participate in all state ceremonial, requiring additional trips to foreign locations to receive homage and preside over banquets and receptions. This will leave the Prince's Trust in limbo, along with the rest of the charities of which Charles is patron.