Calista Flockhart Jets To England To Tend To Injured Harrison Ford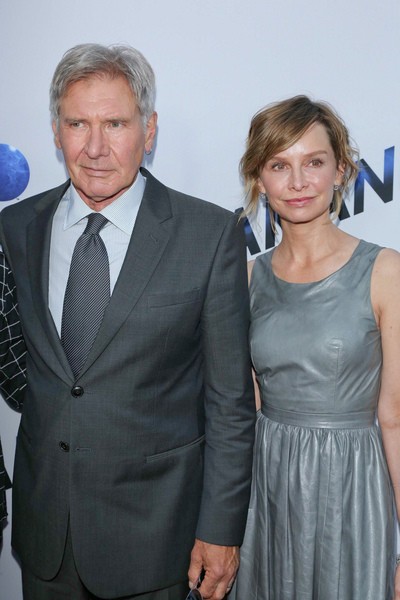 Harrison Ford's wife, actress Calista Flockhart, has flown to England to be with him while he recovers from an ankle injury.
Earlier this week the actor, 71, was airlifted to John Radcliffe hospital in Oxford after he broke his ankle while filming "Star Wars: Episode VII." He reportedly hurt himself after a door from the Millennium Falcon, the spacecraft that his character Hans Solo pilots, fell on him.
Flockhart's spokesman has confirmed that she is en route to the United Kingdom but added that the actress had been planning to visit him even before the accident occurred.
Film executives say filming won't be affected by Ford's injury.
Several actors from the original "Star Wars" trilogy will make appearances in director J.J. Abrams' new film, including Mark Hamill (Luke Skywalker), Carrie Fisher (Princess Leia) and Peter Mayhew (Chewbacca) are also filming scenes in the U.K.