California Artist Makes Honey Boo Boo Portrait From 25 Pounds Of Garbage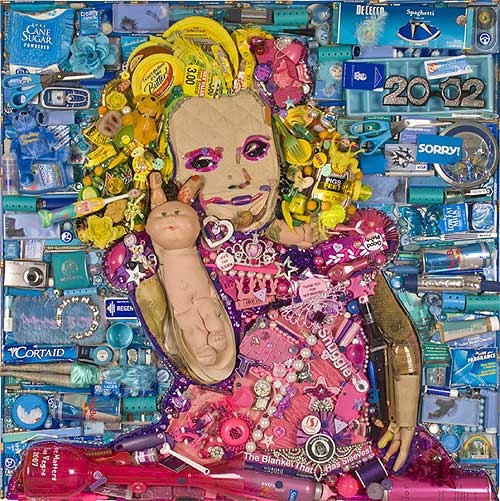 Former Toddlers & Tiaras star Honey Boo Boo is the subject of artist Jason Mecier's latest work -- a portrait of the reality TV star created out of 25 lbs. of garbage.

Mecier, who made spent over 50 hours creating the piece, used things like Red Bull energy drink cans, a Cabbage Patch doll, the box from a Snuggie, and a whole lot more primarily pink, yellow and blue packaging from products to create the portrait.

A closer look reveals things like candy wrappers, an ice cube tray, doll parts, two pairs of scissors, old cell phones, expired visa gift cards, a children's toothbrush and even a "value pack" of Hormel pigs feet.

Talk about white trash.