Cali Swag District Singer M-Bone Shot Dead

Rising rap star M-Bone has died after he was gunned down in a drive-by shooting on Sunday.

The Cali Swag District rapper, real name Montae Talbert, was standing next to his car outside a store in Inglewood, California when shots were fired from a passing vehicle, according to TMZ.com.

The 22 year old was taken to the hospital but was pronounced dead shortly after arriving.

Cali Swag District, who had a hit last year with Teach Me How to Dougie, are due to release their debut album later this year.

No further details on Talbert's death were available as WENN went to press.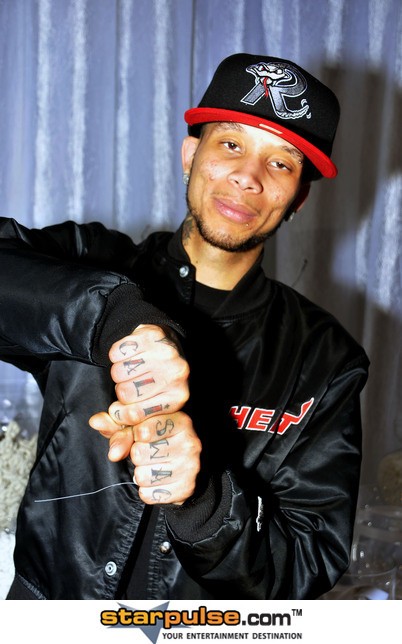 Click Here For More Cali Swag District Pictures