'Cabaret' Celebrates Its 40th Anniversary With A Remastered Blu-ray - Check Out 10 Other Great Movie Musicals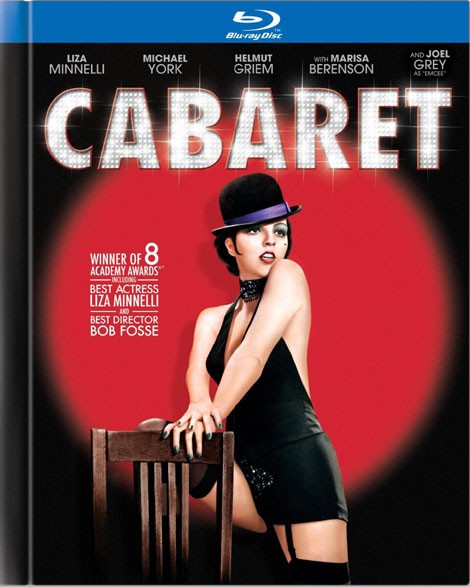 Originally a 1966 Broadway musical, the groundbreaking Bob Fosse film "Cabaret" used the decadent and vulgar cabaret as a mirror image of German society sliding toward the Nazis. The intertwining of entertainment with social history marked a new step forward for the movie musical.
Michael York plays a British writer who comes to Berlin in the early 1930s in hopes of becoming a teacher. He makes the acquaintance of flamboyant American entertainer Sally Bowles, played by Liza Minnelli. Sally works at the Kit Kat Klub, a George Grosz-like Berlin cabaret where each night the smirking, androgynous Master of Ceremonies (Joel Grey) introduces a jazz-driven "girlie show" to his debauched audience.
Virtually all the film's musical numbers are staged within the confines of the Kit Kat Klub, and each song comments on the plot and on Germany's "progression" from hedonism to Hitlerism. Most of the Broadway score by John Kander and Fred Ebb was retained, with the welcome addition of "The Money Song."
"Cabaret" won eight Oscars, including awards to Minnelli, Grey, and Fosse. It celebrates its 40th anniversay this month and is available on Blu-ray Feb. 5.
In addition to "Cabaret," check out 10 other must-see musicals:
CLASSIC MUSICALS
Singin' in the Rain (1952) celebrated its 60th anniversary release last summer. The movie centers on a silent film production company and cast that make a difficult transition to sound in the late 1920s. Don (Gene Kelly), an accomplished song-and-dance man, should have no trouble adapting to the microphone. Lina (Jean Hagen), however, is another matter - she has a voice that sounds like fingernails on a blackboard. The disastrous preview of the team's first talkie has the audience howling with derisive laughter. "You Were Meant for Me," "You Are My Lucky Star," "The Broadway Melody," and of course the title song make the film one of the greatest Hollywood musicals ever made.
The musical adventure The Wizard of Oz (1939) is a genuine family classic that made Judy Garland a star for her heartfelt performance as Dorothy Gale, an orphaned young girl unhappy with her drab black-and-white existence on her aunt and uncle's dusty Kansas farm and her subsequent trip to Oz. The film's annual showings on television made it a classic for the young and old.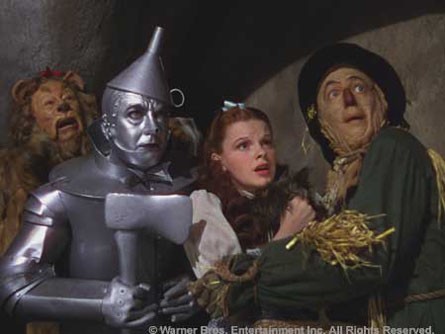 One of the most popular movie musicals of all time, The Sound of Music (1965) is based on the true story of the Trapp Family Singers. Julie Andrews stars as Maria, a young nun in an Austrian convent who regularly misses morning prayers because she enjoys going to the hills to sing. She winds up becoming the governess for the children of the widowed Captain Von Trapp (Christopher Plummer). Maria falls in love with the Captain, and rushes back to the Abbey so as not to complicate his impending marriage to a glamorous baroness.  Maria and the Captain finally confirm their love just as Nazism pervades the country. Former "American Idol" star Carrie Underwood is doing a revamp of the film and will be starring in an upcoming television version of the film.
Grease, (1978), starring John Travolta and Olivia Newton-John, was a smash hit when it was released in 1978. Declaring their devotion in such ballads as "Hopelessly Devoted to You" and "Sandy," Sandy and Danny split, reconcile, and split again amidst a pep rally, dances, drive-ins, and a drag race, before deciding "You're the One That I Want" at the climactic carnival.  The two stars released a Christmas album in 2012, and Travolta has said he wants to further their collaboration, perhaps starring in another film together.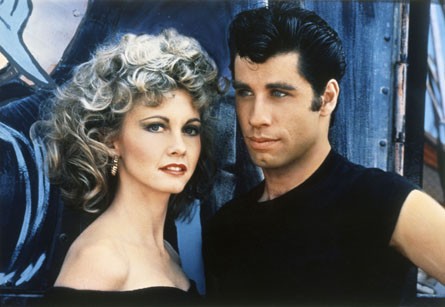 My Fair Lady tells the tale of Cockney girl-turned-aristocrat Eliza Doolittle, famously portrayed by Audrey Hepburn in George Cukor's 1964 production. The film won eight Oscars, including Best Picture, Best Actor, and Best Director. A remake is currently in development with stars such as Keira Knightley and Carey Mulligan tipped to play Eliza.
Guys and Dolls (1955) centers on a New York City gambler who is challenged to take a cold female missionary to Havana, but they fall for each other, and the bet has a hidden motive to finance a crap game. Frank Sinatra, Marlon Brando, and Jean Simmons star.
MODERN FAVORITES
Les Miserables (2012) has been nominated for eight Academy Awards this year, including "Best Motion Picture," "Best Actor" (Hugh Jackman) "Best Actress" (Anne Hathaway) and "Best Achievement in Music." The drama surrounds the obsessive quest of Inspector Javert (Russell Crowe) as he spends years in an effort to capture escaped convict Jean Valjean (Jackman). Hathaway, already a thin actress, dropped 25 pounds to play Fantine. She told the "Today" show: "I didn't do it to get hot; I did it to look like I was dying. So I don't want to be seen as, in talking about it, giving it more weight..."
A starry-eyed would-be star discovers just how far the notion that "there's no such thing as bad publicity" can go in the 2002 big-screen adaptation of the hit Broadway musical "Chicago," originally directed and choreographed by Bob Fosse.  Roxy Hart (Renee Zellweger) and Velma Kelly (Catherine Zeta-Jones) battle it out to see who can win greater fame through the headlines.  The film won six Oscars, including "Best Actress" (Zeta-Jones) and "Best Picture."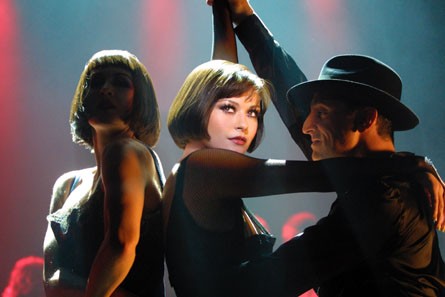 Baz Luhrmann tweaked the conventions of the musical genre by mixing a period romance with anachronistic dialogue and songs in 2001's Moulin Rouge. A poet (Ewan McGregor) falls for a beautiful courtesan (Nicole Kidman) whom a jealous duke covets. The film was the first musical nominated for Best Picture at the Oscars in 22 years (although it didn't win). Mixing old and new, the film had an amazing soundtrack with new versions of songs from Madonna, Elton John, The Police and Nirvana.
The 2005 musical Rent centered on Bohemians in the East Village of New York City struggling with life, love and AIDS, and the impacts they have on America. It starred Rosario Dawson, Jesse L. Martin, Taye Diggs and more.