'By The People: The Election of Barack Obama' Premieres Tonight On HBO

On November 4, 2008, presidential candidate
Barack Obama
was elected the 44th President of the United States. Obama's campaign intuitively challenged outmoded political conventions and led the nation to embrace paradigms of hope and change that on a national level was ready for acceptance.
It could not be more appropriate that a year from the date of that given specific and historic moment in time that the release of a new documentary, "By The People: The Election of Barack Obama," makes it's debut tonight on the HBO cable network channel at 9 p.m.
The film, co-directed by Amy Rice (From Ashes) and Alicia Sams, documents Obama's journey from a young African-American Senator of the state of Illinois to the highest office in the United States of America. The simple inspiration for the film, produced by actor
Edward Norton
(
American History X
, Primal Fear), commenced after Obama's charismatic 2004 Democratic National Convention Address, which introduced the relatively unknown political figure to the national public, and unbeknownst to those involved in the film at the time that it all would have led to Obama's monumental resolve in pursuing presidency of the United States of America.
According to Norton: "Initially, it wasn't even about a presidential campaign; the idea was simply to examine the political experience of a promising young politician of our generation."
The film provides an exclusive behind-the-scenes look at the inner workings of a presidential campaign including the support networks set in place to further augment that one cohesive purpose. Highlighted are campaign strategies, debate and speech preparations, dedicated workers, Obama's insistence on adhering to his given roots in persona, an emotive moment as the candidate contemplates the words of Martin Luther King preceding his attainable rise by twenty years, affable familial moments, and Obama's impact on a younger generation. Norton further elaborates:
"He was the first person who had made a big political splash who was more of our generation than of our parents' generation....It was particularly compelling because our generation had in many ways hesitated getting deeply involved in politics. We hadn't had someone who represented our generation throwing his hat into the ring on a national level. The idea of seeing what the realities of governance did to an idealistic young politician who seemed full of intelligence and good intentions seemed really interesting."
"By The People: The Election of Barack Obama," is above all in essence the art and mastery behind political campaigning. The true victory of Obama's campaign was that of pioneering and technical superiority, and the understanding of the power of cross generational involvement.
"By The People: The Election of Barack Obama" Premieres Tuesday, November 3 on HBO at 9pm.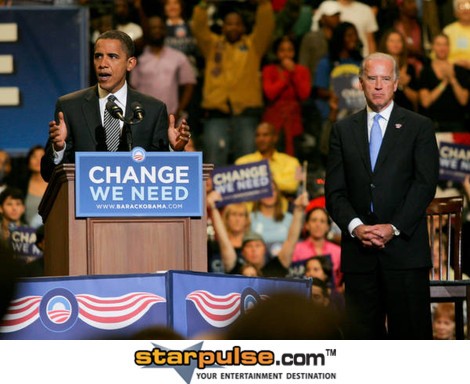 Image © A. Gilbert / PR Photos
Story by
Claudine Paul
Starpulse contributing writer