Buy It: Kim Kardashian's Oversized Sexy T-Shirt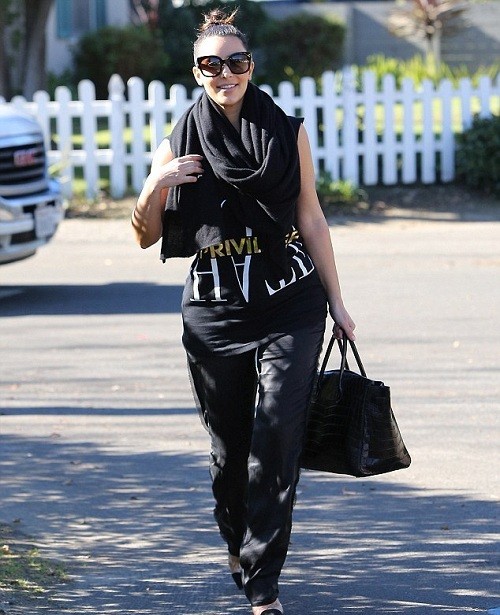 The world certainly has a love/hate relationship with the Kardashian's. Either you loathe the family or are addicted to their every move, and Kim seems to be using fashion to cleverly allude to this 'kraze'.
She was recently spotted out and about in Studio City wearing this Product of Privilege LOVEHATE Tee as she opted for a more casual cool style. This over-sized sleeveless tee features a generous side cut out on both sides adding a bit of subtle sexiness. Perfect for a bikini cover-up at a pool party or a night out with leggings and heels too and it is only $42!
Available at www.ShopExcessBaggage.com.