Buy Anna Nicole Smith's Studio City Home For $1.75 Million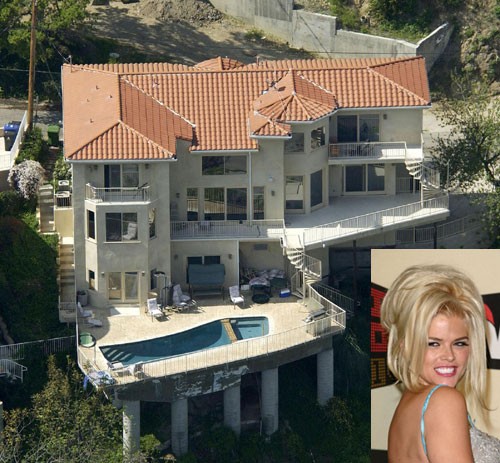 A California mansion owned by the late Anna Nicole Smith is for sale for $1.75 million. The 4,700 square foot Studio City, Calif.,  home has five bedrooms and bathrooms, a fitness room, and chandeliers.
After her death, the home was left to Larry Birkhead, the biological father of her daughter Dannielynn.
The mansion was featured on the model's reality series "The Anna Nicole Show" before her death in 2007.
Earlier this year a British musical chronicling the life of the Playboy pinup was greeted with controversy due to an explicit sex scene. Smith died in 2007 due to drug intoxication combined with sleeping medication.