Busy Philipps Defends Naming Newborn Daughter Cricket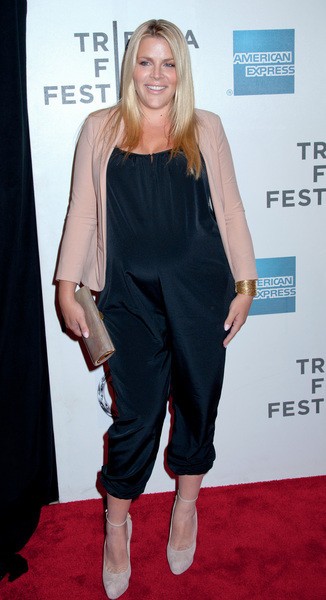 Cougar Town star Busy Philipps gave birth to her second child on July 2 and her rep announce that she and husband Marc Silverstein have named the baby girl Cricket Pearl.

The couple shared a photo of their new arrival last week, but hadn't decided on a name yet to go along with big sis Birdie Leigh.

The couple caught some flak online after the baby's name was revealed via E! Online, and Philipps took to her Twitter page to defend herself against critics of her daughters' names.

"It's weird people think my kids will be in therapy because of their names. Guys, my kids will be therapy for LOTS of reasons, I'm sure," the 34-year-old wrote.

She did thank those who showed their support, though.

"Thank you all for the warm wishes for our new little ladybug!" She tweeted. "It's been so sweet to read them all!"

Ladybug? Wait... did she just?