Burt Jenner Shares T-Shirt Featuring Stepsister Kim Kardashian's 'Ugly Crying Face'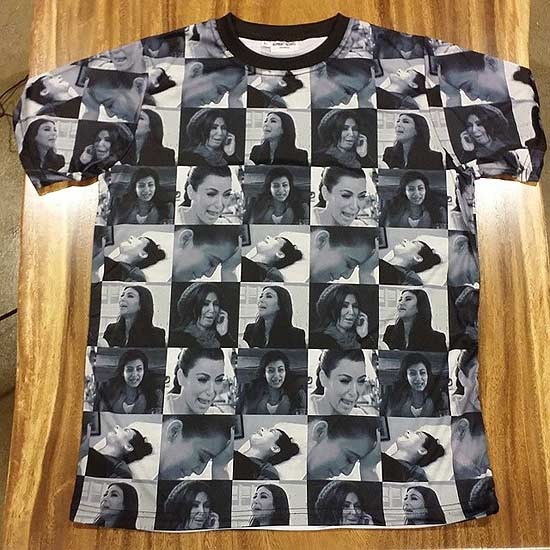 Kim Kardashian's oldest stepbrother, Burt Jenner, poked fun at his stepsister on Sunday, sharing a photo of a t-shirt that features six images of Kim crying in a mosaic pattern that covers the entire top.

The shirt was spawned by an episode of Keeping Up with the Kardashians when Kim's sister Kourtney said she has an "ugly crying face."

"My new favorite shirt..." wrote the rarely-seen race driver.

Typically Burt, the son of former Olympian Bruce Jenner and his first wife Chrystie Crownover, stays out of the spotlight that bathes the rest of his family.

He's a co-owner of Jenner Racing with his father and brother Brandon Jenner.