'Burn Notice' Preview: An Incredible Return In Its Final Season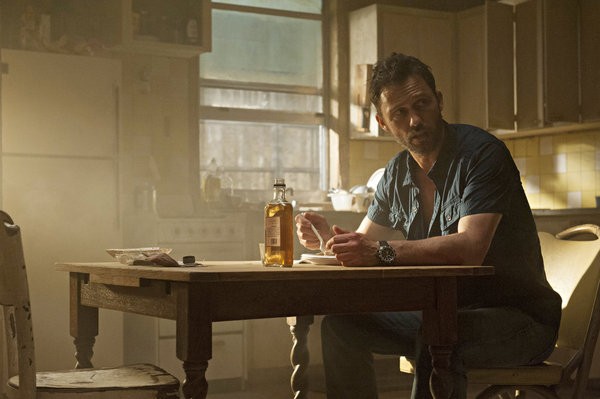 It's the final season for one of USA's signature shows: Burn Notice. When long-running shows begin their final episodes, we typically get a focus on the main character and how they became who they are now. Instead, the team behind Burn Notice is smartly taking us back to who Michael was before the show even began.
When the season premiere, "New Deal," begins, Michael is in deep cover in the Dominican Republic, 9 months after accepting a role at the CIA again in order to protect his friends. Jack Coleman (HRG from Heroes) plays Andrew Strong, his new handler who happened to be "in the market for someone just like you," he tells Michael.
Michael accepts a new cover identity of having burned the CIA – he did take down one of their best and brightest last season – and wanting to now get back at them.
Strong needs Michael to infiltrate the organization of a former friend/comrade, Randall Burke, who may or may not be a terrorist leader. Burke is also played by another Heroes vet, Adrian Pasdar, and doesn't have many scenes in the new episodes to give us clues into whether or not he is a true villain. Scenes with Strong, however, are incredibly – pun intended strong – and represent the best chemistry Michael's ever had with anyone from the CIA in the show's past.
Complicating Michael's mission is Dexter Gamble, a freelance operative, played by the incredibly boisterous and charismatic Nick Taraby (Ashur on Spartacus). Taraby steals every scene he's in and is an incredible foe for Michael to face in the second episode of the season, also the hundredth of the show overall, "Forget Me Not."
Michael is a changed man in the new season—at least to us the audience. However, to the show's other characters, he's back to being the man he was before the burn notice: cold, diabolical and efficient.
We even seen glimpses of Michael's initial meetings with Fi in the form of flashbacks in "Forget Me Not." They not only inform of us of the beginning of that romance, but more importantly, echo their relationship in a different way now. It's a brilliant use of the flashback form and leaves us with a devastating end of "Forget Me Not."
That episode is easily one of the strongest in a number of seasons as the show got bogged down by the weight of its own mythology. Happily, if you can say that, all is not well with Michael and his former team by the end of those first two episodes and the Burn Notice team wisely seem to be indicating it will take all season long for them to be fighting next to each other again.
As someone who's been with the show since the very beginning, I couldn't be happier to see this sort of methodical character study taking place in the show's final and seventh season.
Burn Notice premieres its final season with "New Deal" tomorrow night, Thursday, June 6, at 9 pm ET.