'Bunheads' – Can This Really Be The End?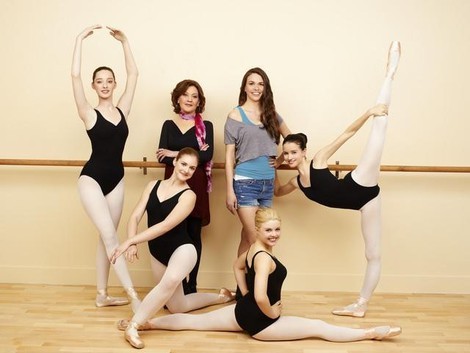 Last June, Bunheads debuted to critical acclaim, and audience applause. Despite a hiatus of four months, the first season roared back in January, with subtle changes and new characters, to remain one of the more highly rated shows to premiere in 2012.
And yet the show remains 'on the bubble,' without definite plans for a second season return.
Executive Producer Amy Sherman-Palladino's trademark rapid fire banter and yearning characters made firm fans of those who loved Vegas showgirl Michelle's (Sutton Foster) attempt to integrate into a small community called Paradise, where her new mother-in-law (Kelly Bishop as Fanny Flowers) ran the town's ballet and dance studio. Widowed after just one day as Hubbell's wife, the terms of his will, along with Michelle's reluctance to continue as an aging dancer in a youth driven world, led to Fanny and Michelle forging a tenuous alliance as co-owners and teachers at the school.
A quartet of young students, Boo, Sasha, Ginny and Melanie, BFF's since babyhood, become Michelle's unofficial cheerleaders, who are in awe of Michelle's glamorous past, while attempting to decode their own blossoming adolescence. Michelle, as reluctant mentor, inevitably provides the wrong information, before she and the girls muddle through to Life's truths.
Other characters, introduced over the season's arc, include Truly, an eccentric but brilliant clothing creator and Fanny's closest ally; a bevy of young boys who woo our dancing girls; Nathan Parsons as Godot, Michelle's sometime bedmate; and recently added Cozette (Jeanine Mason) and Frankie (Niko Pepaj) as transfer students with exotic backgrounds and interests in the arts.
But the heart of this 'fish out of water' tale beats loudest when the real humanity of the characters is exposed, with all of its insecurities, fears, confusion and warmth. No one is above learning how to live in a society where nothing stays the same, no matter how much you wish it would, and time moves in only one direction - forward.  
This series is a wonderful addition to ABC Family, with a story that encompasses and appeals to all age groups. I'll keep my fingers crossed that it's rightfully renewed for another season.