'Bully' To Receive 2013 Stanley Kramer Award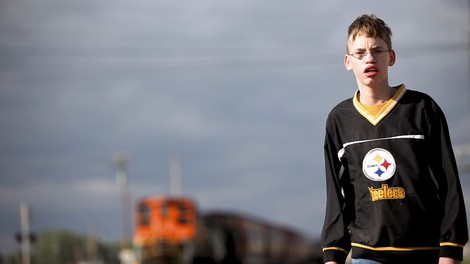 Director Lee Hirsch's critically-acclaimed documentary Bully is to be honored with the Stanley Kramer Award at the 2013 Producers Guild of America (PGA) prize giving.

The filmmaker and his producer pal Cynthia Lowen will accept the title, which was established in 2002 to honor "a motion picture, TV series, studio, network, producer, executive or other individual entity whose work illuminates provocative social issues in an accessible and elevating fashion."

The harrowing feature chronicles bullying in the country's schools, and Hirsch is flattered to have his work recognized by the organization.

A statement from the filmmaker reads, "Receiving this award is a tremendous honor! Stanley Kramer's films have left an indelible impact on our society and illuminate the extraordinary power of film to catalyze and compel action. I am incredibly thankful on behalf of our entire team, to the PGA for recognizing our work. I am deeply humbled."

The 24th Annual Producers Guild Awards will take place in Los Angeles on January 26th.