'Buffy The Vampire Slayer' Named The Greatest Cult TV Series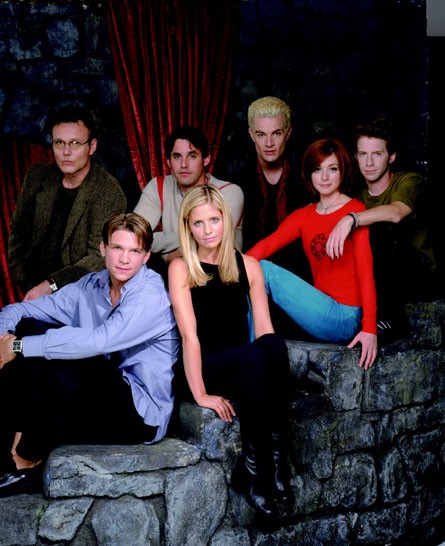 Fans just can't get enough of vampires. Today it's "Twilight," but not too long ago it was "Buffy The Vampire Slayer," which tops a new magazine list of the 25 Best Cult TV Shows from the past 25 years.
The Joss Whedon-helmed series ran for 144 episodes between March 1997 and May 2003, and is number one on Entertainment Weekly's new poll. The show was a mixture of drama, comedy, romance, action, and horror.
"Buffy" centered on the exploits of its titular vampire slayer, a mystical "Chosen One" living in Sunnydale, Calif., an idyllic small town situated atop the mouth to hell. Buffy (Sarah Michelle Gellar) was plucked from a life of cheerleading and parties and forced by her mystic destiny to slay vampires and vanquish demons.
 
Coming in second place on EW's list is the short-lived "Arrested Development" followed by "Mystery Science Theater 3000" in the third slot.
 
Other cult favorites on the list include: The X-Files, The Wire, Lost, Firefly, My So-Called Life, Supernatural, Community, Archer, and Battlestar Galactica.
Arrested Development