'Buckwild' Cancelled Following Star's Death, Producer Slams Network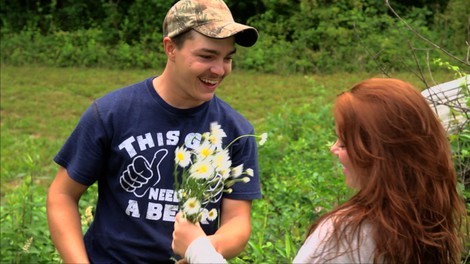 MTV has cancelled reality series Buckwild after one of the stars, Shain Gandee, died last week. Now series producer J.P. Williams has ripped the network, saying, "This will get ugly."
The 21 year-old Gandee died on April 1 after his truck was submerged in mud and caused carbon monoxide to enter the vehicle's interior. The toxic fumes took the lives of Gandee, his uncle, and a friend when the mud also kept their doors from opening.
After suspending the show for several weeks, the network ultimately decided to cancel the series completely.
Producer Williams was livid in an interview Wednesday with The Hollywood Reporter following the news. "This is the network that has shows about teen pregnancy. They'll stick by a show that allows you to abandon a child, but a kid dies by accident doing what he does for a living [mudding] and they cancel the show? There's something that smells of s--- here on every level."
He continues, "There was no explanation. My job is to protect these kids. This will get ugly."
Four episodes have already been shot for the series' second season, and production of a special dedicated to Gandee was considered as a season premiere.