Bryce Dallas Howard Hopes 'Call Me Crazy' Will Raise Awareness About Mental Illness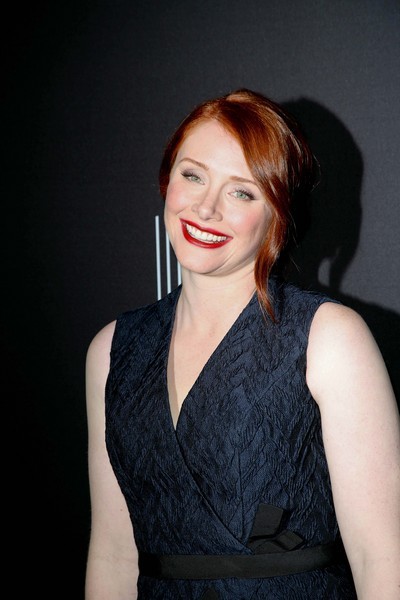 Bryce Dallas Howard signed up to direct part of the Lifetime original movie Call Me Crazy: A Five Film to help shed light on mental illness after her own battle with clinical depression.

The Village actress stepped behind the camera for one of the five short films in the collection, about individuals suffering from mental illness or living with someone who does.

Howard, who was reunited with her The Help co-star Octavia Spencer on the project, admits the subject matter was close to her heart as she was diagnosed with post-partum depression following the birth of her son in 2007 and struggled with the disease for over 18 months.

She tells USA Today, "Aside from the fact that I loved all the people involved as well as the message behind the film, this is very close to me, because it's about something that I felt I had some understanding of. Being part of something that will help to shed light on the nature of depression, bipolar disorder, schizophrenia or post-traumatic stress disorder (is) very moving to me."

Oscar winner Jennifer Hudson, who plays a war veteran with post-traumatic stress disorder, insists she was also intrigued by the script.

She says, "I'm passionate about the things that I do and I felt like this was something that was worth being talked about, worth doing. Mental illness is something that's there, that we don't realize is there, that we need to raise awareness about. So I definitely hopped on the chance to be a part of it, to help raise awareness about it."

The cast also boasts Melissa Leo, Sarah Hyland, Lea Thompson and Brittany Snow, while Laura Dern, Helen Hunt and Ashley Judd were three of the directors.

Call Me Crazy: A Five Film airs on April 20th.