Bryan Greenberg On HBO's New Comedy 'How To Make It In America'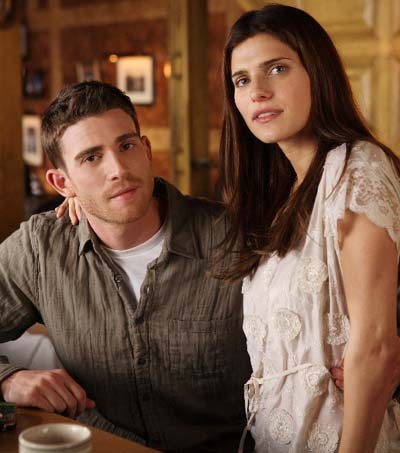 HBO might be billing their new original series,
How To Make It In America
a comedy, but just like it's star
Bryan Greenberg's
last HBO show,
Unscripted
, there are elements that are much more melancholy than laugh out loud funny. Greenberg himself calls his new role of Ben Epstein, struggling graphic designer, "a very complicated guy, and he has a lot of demons."
When we first meet Ben, he has just broken up with a girl (
Lake Bell
) on whom he is still pretty hung up; he is working a dead-end job as a floor salesman at a department store; and he is in debt with a loan from a guy who just got out of jail and a bunch of skateboards he can't move because the boarder has disappeared. But Greenberg worked very closely with the writers and producers to "not make him a Bummer Ben" and instead focus on the sense of fire he has within him to succeed and make something of his life.
And just how did Greenberg react to the uniqueness of a series that begins during the aftermath of a romantic break-up? "You know, I've gone through some break-ups in my own life that I could easily draw upon," the actor remains coy. "It wasn't that hard."
Early reviews are comparing
Make It
to long-time HBO favorite
Entourage
. After all, the guys like to party: an upcoming scene is shot completely on camera phones from their POVs. "The crew left, and they brought in a bunch of good looking girls and some dudes, and we just got to party. I shot a bunch of stuff on my iPhone!" And it is also from the same producers,
Mark Wahlberg
and Stephen Levinson, and director Julian Farino). But the major difference comes perhaps most obviously in the title, as
Make It
is very much about guys who are still struggling to start out.
Greenberg says: "Being involved in the show, I kind of hope that these characters do get some success, but the show's called
How To Make It
...While they try to achieve their dreams, life happens. Their friendship is tested; they run from the cops; they fall in love with girls; they party and have good times. And that's really what the show's about: the journey, not the destination."
Elaborating on the style of the show, Greenberg notes that they're "trying to achieve realism here!" In fact, the show has such a raw feel that when they were filming on New York City streets, selling leather jackets out the back of a van, they would have real people stop them and ask how much they wanted. The actors would have to point out that they were just filming a scene, and there was a camera on the corner.
Greenberg has had a pretty impressive career for still such a young actor, and he is only getting bigger with this new series as well as a new independent film with
Alexis Bledel
,
The Good Guy
. He also writes and records original music, including a single with
Make It
co-star
Kid Cudi
. When asked about whether or not we will hear any of his tunes in the series, Greenberg admits he is still nursing a broken wrist due to a mountain biking injury just after the new year and therefore can't really play his guitar. However, he admits he and Kid Cudi are working on some more collaborative ideas. "If [the producers] want to use it, I'd be more than happy to oblige, but I'm not the one forcing it on people at all!"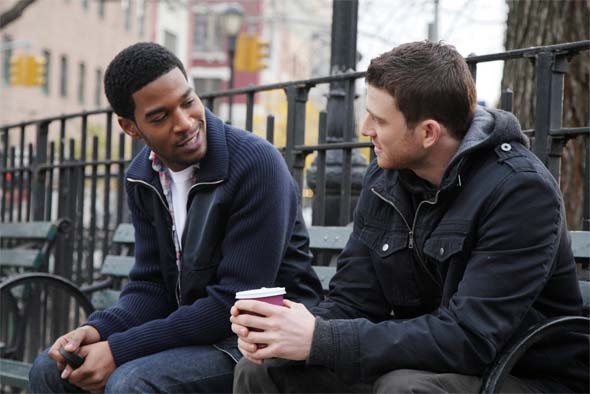 Scott 'Kid Cudi' Mescudi, Bryan Greenberg © Eric Liebowitz HBO
When asked the secret to his success, he admits spent some time when he was just out of college and trying to make things happen hustling from job to job, just like his on-screen counterpart Ben. "It's really tough; [sometimes] you have to take jobs that you don't want to achieve the dreams that you do want. But the thing about trying to make it-- in any career, really-- I think if you give yourself a Plan B, you're going to take it. It's so hard out there pursuing your dreams that if you give yourself an out, you're going to take it. So I never did that...I felt like that would be giving up on my dreams."
'How To Make It In America' premieres Sunday, February 14 on HBO.
Story by
Danielle Turchiano
Starpulse contributing writer