Bryan Cranston Snuck Around Comic Con Dressed As His 'Breaking Bad' Character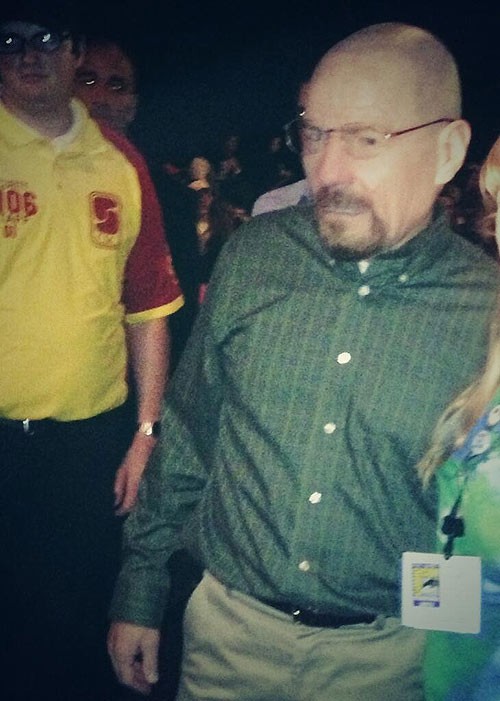 Numerous stars have been known to go incognito and mingle with the crowd at San Diego's annual Comic Con, but Breaking Bad star Bryan Cranston may have had the best disguise ever at the annual geek-fest: himself.

The actor browsed the exhibit halls and dealer booths at the convention wearing a mask of his character Walter White and speaking in a higher voice so as not to give away his secret.

Later in the day, during the panel discussion for the show, Cranston took the stage while wearing the mask and peeled it off in front of the crowd.

The actor, who plays a chemistry teacher-turned-drug dealer, placed the mask on the table in front of him during the discussion, at times answering some questions with it, prompting co-star Aaron Paul to say, "[Cranston is] the most professional person I've ever worked with but also the [most] immature man I've ever experienced, as you can tell. Which is a beautiful combination."

Paul even got in on the fun, picking up the mask to make out with it.

"Breaking Bad's" upcoming fifth season will also be the final season of the show.